Few places need no introductions, and the Hamptons is one of them. The name itself conjures up images of stunning estates and sprawling landscapes set against the magnificent backdrop of the Atlantic Ocean and Long Island Sound. Functioning as an exclusive retreat for the East Coast's elite for over a century, the Hamptons set the standard for a distinctly luxurious beach lifestyle that has now become a brand in and of itself.

Located near the tip of Long Island, seasonal vacationers and year-round residents alike enjoy the most beautiful beaches of the Northeast and an unmatched collection of world-renowned fine dining, shopping, and entertainment opportunities. Residences in this area range in style from traditional beach homes to one-of-a-kind, remarkable examples of modernist architecture by the likes of Norman Jaffe, Charles Gwathmey, and Harry Bates, to name a few. The best homes are luxuriously appointed, spacious, and designed to take full advantage of the scenic setting, bringing the natural light and outdoors inside. The closer to the water, the better, of course, though other topographical features and proximity to other attractions can also boost home values.

Hamptons real estate remains highly valuable and extremely competitive, particularly as the pandemic popularized remote work and made year-round Hamptons residency more attainable than ever. While other markets, like Manhattan, have fluctuated in recent years, the Hamptons market has continued its ascent as property is scarce. Those looking to buy in this area will not only be rewarded with an exceptional property, but also the benefits of a strong investment that will only appreciate in value. With this in mind, let's take a look at what to expect from Hamptons real estate in the coming year.
Low supply of Hamptons homes for sale
In a trend seen across the country in recent years, buyers fleeing highly congested cities saturated this market. This increased demand, thus increasing home values and greatly decreasing the average number of days on the market. These circumstances are particularly acute in the Hamptons. According to
Behind The Hedges
, the supply on April 1st was down -8.1% month-over-month, and was -55% lower compared same time in 2021. The median number of days on market till a contract is signed decreased to 56 days, a drop of -42.3% month-over-month and -89.7% year-over-year.
The message is clear – those looking to buy should explore opportunities immediately to increase their chance of finding a property within their price range. As we move farther into the year, the number of available properties will continue to dwindle, and with an influx of vacationers set to descend on the Hamptons in the summer season, demand will continue to increase. While this may make the homes more expensive, it also means once you buy, you will be afforded the benefits of the limited supply and immediate appreciation. With limited turn-key inventory on the market, those looking to flip houses should take advantage and may be able to make a considerable return in a short period of time.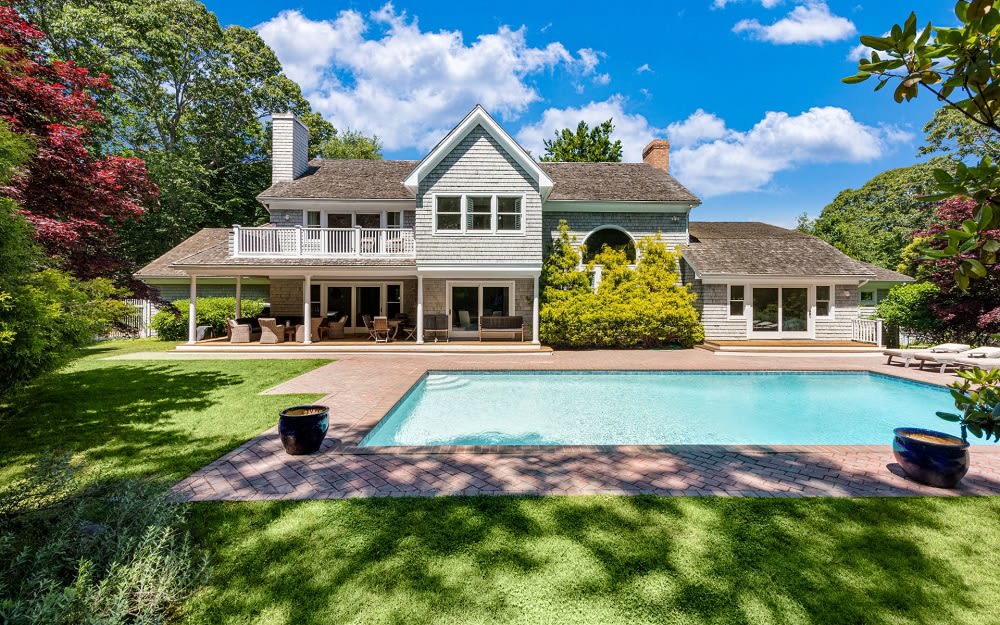 Increasing home values
As mentioned, increased demand coupled with fewer Hamptons homes available for sale than ever before see properties continue to increase in value. March saw an impressive year-over-year increase in average price up +16.3% to $2.325 million, though this was only a 0.5% increase month over month, according to
Behind the Hedges
. While we don't expect a "price correction" any time soon, as demand is still well-outpacing supply, this shows prices are beginning to level, and so is the playing field for buyers and sellers. As economist Ray Brown once said, "The best time to buy a home is always five years ago."
Reasons to buy in The Hamptons

Pairing its proximity to the beaches, harbors, and beloved farm stands, with its overall relaxed pace of life with the variety of indulgent amenities that rival any major city, from fine dining and shopping to art galleries and museums, the Hamptons offers a lifestyle that is second-to-none. While renting in the Hamptons is an incredible way to take advantage of all the area has to offer, without the commitment and responsibility of homeownership, buying a home represents the greatest investment opportunity, also in large part due to that same rental demand. Not only is a property in the Hamptons a surefire long-term investment due to market factors like appreciation, renting your property for even just a month in the summer is a great way to generate passive income. If well-planned, it can pay for all your summer travel or even the property itself.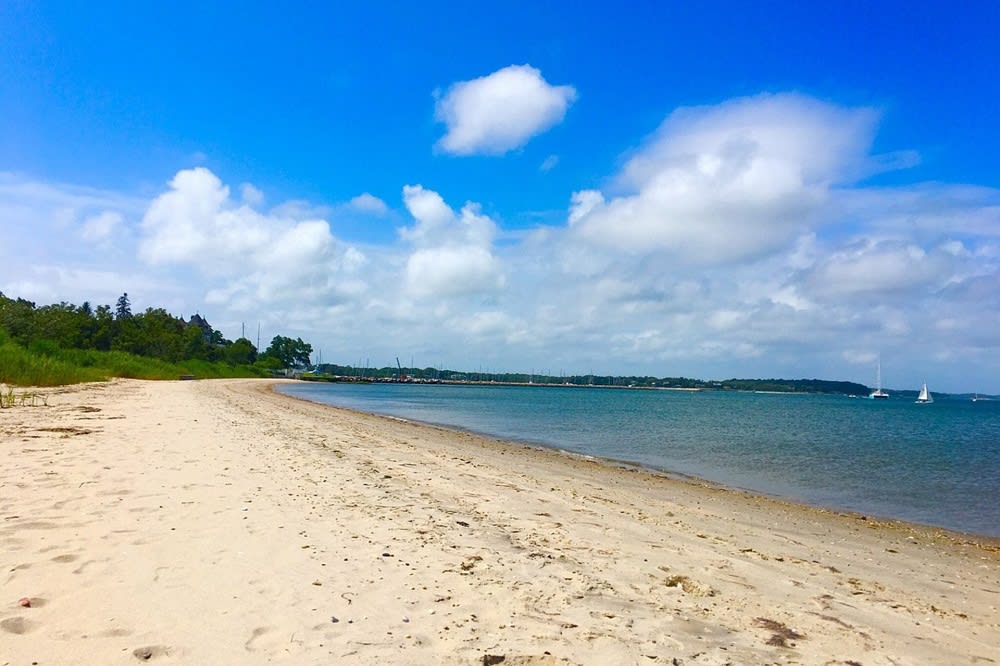 Photo courtesy of TripAdvisor
When buying, there are many factors to consider. Waterfront property reigns supreme, as it is the most scarce, and thus proximity to the water increases a home's value more than anything else. While the beauty of living in the Hamptons is that no other town or village is more than 10-15 minutes away during most of the year, summer traffic can drastically increase your drive time, so you'll want to settle closest to your favorite village and/or activities. Love the ocean? Maybe
Sagaponack
or
Bridgehampton
is best for you, where you're no more than 10 minutes from the ocean no matter where you are – even in the height of summer. Love boating? You'll want to be farther north where the harbors are, like in
Sag Harbor
.
The Hamptons also has a notable roster of famous independent businesses like
Dopo la Spiaggia
. This is a local restaurant that serves authentically prepared Italian cuisine with locations in
East Hampton
and
Sag Harbor
, and their newest outpost in
Southampton
,
Dopo Argento
. If you're looking to add some spice to your life, the Tartare Di Tonino with sushi-grade tuna, chili, and yuzu tobiko dressing might be just what you need. The Carasau Flatbread is also a fantastic vegan option at this beloved spot.
Buying Hamptons real estate
If you're interested in becoming a part of this rarefied community and buying Hamptons real estate, contact
Mala Sander+Team
for expert guidance. The team will be able to help you navigate one of the most competitive real estate markets in the country to find your dream home. Hamptons real estate is associated with luxury, but the location more than the reputation is what keeps the values of the homes so high. Its proximity to the extraordinary possibilities of New York City while featuring the peace, quiet, and lifestyle of the beach makes it an ideal location for both a permanent residence and a vacation home.