The Hamptons represent some of the most valuable and sought-after real estate in the country. The mere mention of The Hamptons evokes imagery of seaside mansions and luxurious farmhouses that act as summer playgrounds for the East Coast's elite. And yet it is also home to an ever-growing community of year-rounders drawn to the stunning landscapes and waterfront backdrop, just a couple of hours from New York City. So whether you're looking for a vacation home or a permanent residence, we're here to help you get to know the market, the neighborhood that is right for you, and the many attractions the Hamptons have to offer. Here are four things to know before buying Hamptons real estate.
Supply is low and values are increasing
The Hamptons real estate market is in line with trends that are happening in real estate markets across the country – it's as competitive as ever. The supply of available Hamptons houses for sale is at
record lows
, and home values are increasing; this is a result of a continuing trend. A
January 2022 market report
stated for the fourth month in a row, the amount of housing inventory in the Hamptons had decreased, and the number of listings under $5 million had seen a year-over-year decrease of 30%.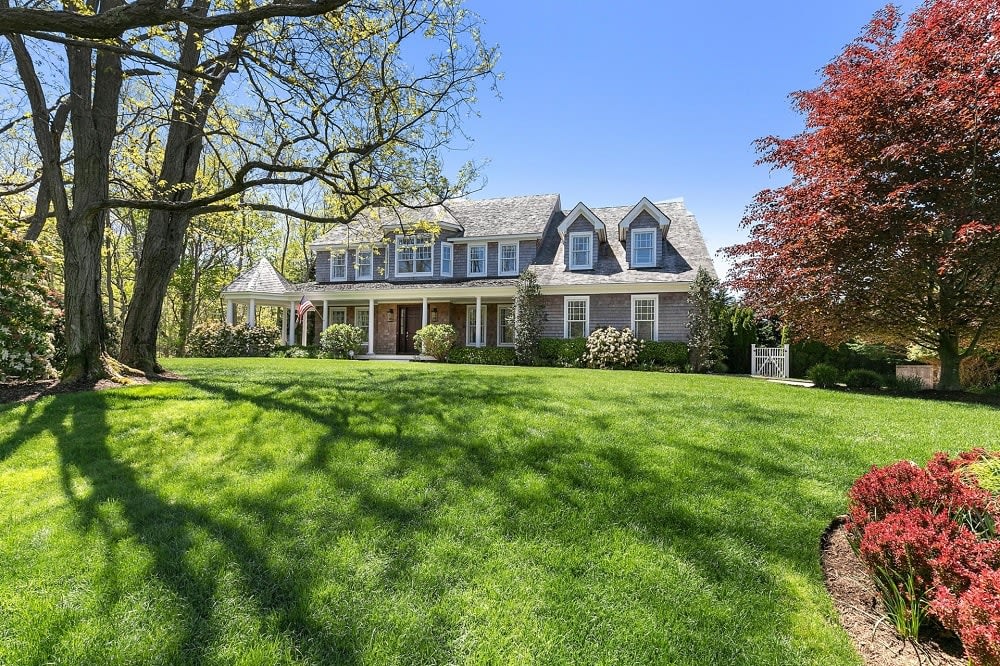 Numbers like this may seem discouraging to buyers, but on February 1st, the month-over-month decrease was only 1.4%, indicating the trend may be slowing and more inventory is coming on the market to keep up with demand.
Additionally, once you do buy, the scarcity will start to work in your favor as home prices continue to increase due to said factors, like the location and the continued limited supply. While we helped clients make a considerable profit in just a year or two, a 5-10 year outlook is a great time frame to ensure a return on your investment.


Also, consider that when sales prices go up, so does rental pricing. Talk to us about the rental potential of your property even before you buy. This is a great way to earn an incredible passive income while you're not using it and even pay for your home itself!
Where to buy in the Hamptons
The unique communities that make up the Hamptons bring much to the table. From the equestrian-centric lifestyle of
Bridgehampton
to the history and laid-back luxury of
Southampton
, there is something for everyone. While the great thing about the Hamptons is accessibility to all the other towns, you'll want to be closest to the activities and amenities you enjoy the most.

East Hampton is home to one of the most varied real estate portfolios in the Hamptons, with prices ranging from over $100 million to under $1 million depending on location, as it spans the full width of the South Fork, offering both oceanfront and bayfront beaches. South of the highway, or on the ocean side, are some of the most exclusive, prestigious lanes in the country, like Further Lane, Gin Lane, and Lily Pond Lane, providing proximity to white sandy beaches and some of the most exclusive golf clubs in the nation.


North of the highway, areas like Springs and Northwest Woods offer a relative bargain for waterfront properties and proximity to beaches, which is why these areas have been favorites of local artists and escapes for creatives for many years. However, as any form of waterfront property now commands a premium, there has been a sharp increase in prices across all of East Hampton in the last few years – and they continue to rise. Other factors like proximity to the village can affect pricing and are important to consider when looking at real estate. Are you willing to pay more to be closer to some amenities, or is a more secluded setting actually a selling point for you?

Just west of East Hampton, Sag Harbor real estate is on the north shore facing Sag Harbor Bay and Noyack Bay. Just looking at the median sold price of $1,310,000 in Sag Harbor, these homes may appear more affordable than East Hampton, but these properties actually have some of the highest prices per square foot – and for good reason. Think of Sag Harbor as the West Village of the Hamptons; it's a more compact village with plenty of shopping, restaurants, and coffee shops in its village, and the only town that the Montauk Highway doesn't run through, maintaining its quaint feel.


While Sag Harbor doesn't have an ocean beach, there are beautiful bay beaches, many of which are private to homeowners in their communities, and many waterfront homes where you can even have your own dock. Historically a whaling town, Sag Harbor has the best marinas in the area and thus the best boating – possibly even in the entire northeast. We have a great relationship with the boating community and brokers like
Italian Yacht Group
to help you get the most out of life in Sag Harbor.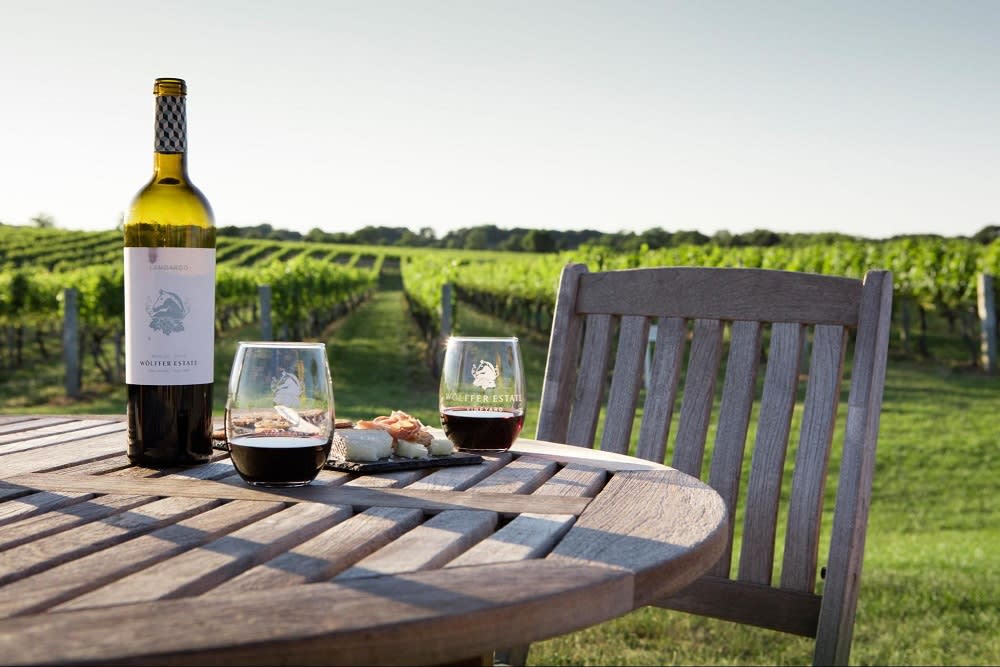 Sagaponack real estate is directly south of Sag Harbor. It's just a short drive from the walkable streets of Sag Harbor but offers more sprawling properties. There is no commercial center, so you'll be doing most of your shopping at farm stands or have to visit a neighboring town, but many residents enjoy the reduced neighborhood traffic and proximity to the ocean. The entire coastline of this exclusive community is white sandy beaches, including Sagg Main Beach, Gibson Beach, and Town Line Beach, accessible in under 10 minutes by bike from just about anywhere in Sagaponack.
Another favorite, nearby
Wolffer Estate Vineyard
, is perfect for the amateur sommelier or anyone who enjoys a glass of wine. You can shop their selection of wines or, if you're planning on staying in the Hamptons for a while, sign up for their wine club. You'll get quarterly shipments of limited wines.
Living like a local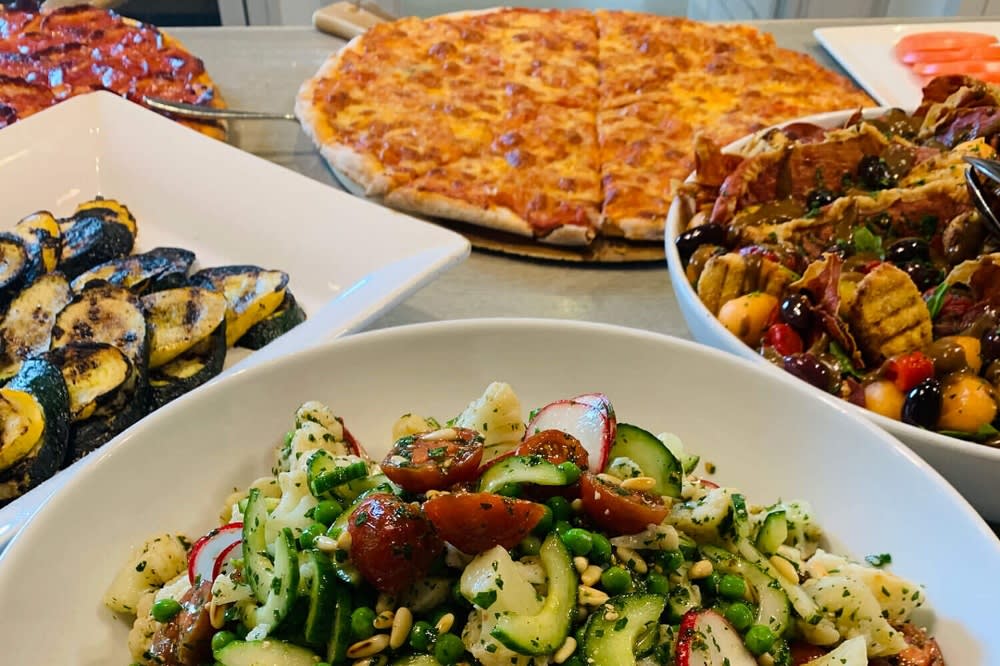 Photo courtesy of Espresso Da Asporto
As famous as the Hamptons is for its ocean and bay beaches, the sprawling farmlands offer such incredible produce that browsing your local farmstand is a weekend activity in and of itself. Even if you're not much of a cook, many of the farmstands have evolved into offering incredible premade selections to satiate even the most refined palettes.
Round Swamp Farm
is a staple, with outposts in East Hampton and Bridgehampton, while
Loaves & Fishes
has expanded from its gourmet deli in Sagaponack to include their own inn, restaurant, and cookshop in Bridgehampton.
Heading out for a day on the boat?
Espresso Da Asporto
in Sag Harbor, or 'Espresso' for short, is known for their oversized sandwiches on focaccia and
the
dressing that is good on literally everything. This Italian deli is a staple of Sag Harbor and has an expansive menu that also includes soups, salads, and Italian delicacies like veal and eggplant parmesan.
And if you don't have a boat, you can simply walk from Espresso to Havens Beach, just a few blocks east of Sag Harbor Main Street. It's a small public beach, but it has everything you could want – like the rarity of parking. Get to know each neighborhood in
Where We Work
.
How to get started buying Hamptons real estate
If you're ready to start the process of buying Hamptons real estate, contact a knowledgeable agent like Mala Sander.
Mala Sander+Team
will be able to help you find your dream Hamptons beach house in an increasingly competitive market. The supply of Hamptons homes for sale is incredibly low, and the market is as competitive as ever, which is why you need the edge of having an experienced real estate agent on your side.
If you're planning on buying anywhere in the Hamptons, from East Hampton real estate, Sag Harbor real estate, to Sagaponack real estate and beyond, you'll enjoy it to the fullest. Everything you could want in a permanent residence or vacation home can be found in the Hamptons.
Contact Mala Sander+Team
to get started today.