Within the past month in
Sagaponack
, New York, the
median home price
was about $6,995,000, with an average median price per square foot of $1,132 per square foot. Plus, the
median home size
was approximately 3,088 square feet. The average median home price has gone down since the last year, along with the median square footage. Days on market has significantly decreased year over year from 534 in 2022 to 173 in 2023.
While the inventory is small in the Sagaponack housing market, it doesn't mean that you can't still find a home to call your own. Consider talking to Mala Sander about the homes for sale in Sagaponack real estate.


Once you find the right home for you, it is essential to generate a valuable return on investment. Here are five different tips for improving your Sagaponack home's ROI.
Upgrade the home's exterior
Upgrading the home's exterior can add to its overall value. Replace any damaged siding, keep the lawn nice, and clean the sidewalks. You can also plant any flowering plants or bushes to help add some decor and boost the curb appeal of the home's exterior. If the siding is dirty, consider power washing it. You may also decide to replace or repaint exterior doors or the garage door. Keeping the outside of the home up to date and clean is proven to increase its value and prevent further issues. For example, if you clean out the gutters, you'll avoid clogs and other leakage problems.
Level up the kitchen and bathroom
The kitchen is one of the main areas for a family to socialize and spend time together. Replace old appliances with higher quality professional-grade ones, and create seating arrangements to fit more people in the kitchen. Redoing the countertops with quartz or marble can also help raise the value of the kitchen. In addition to the kitchen, another helpful room to upgrade is the bathroom.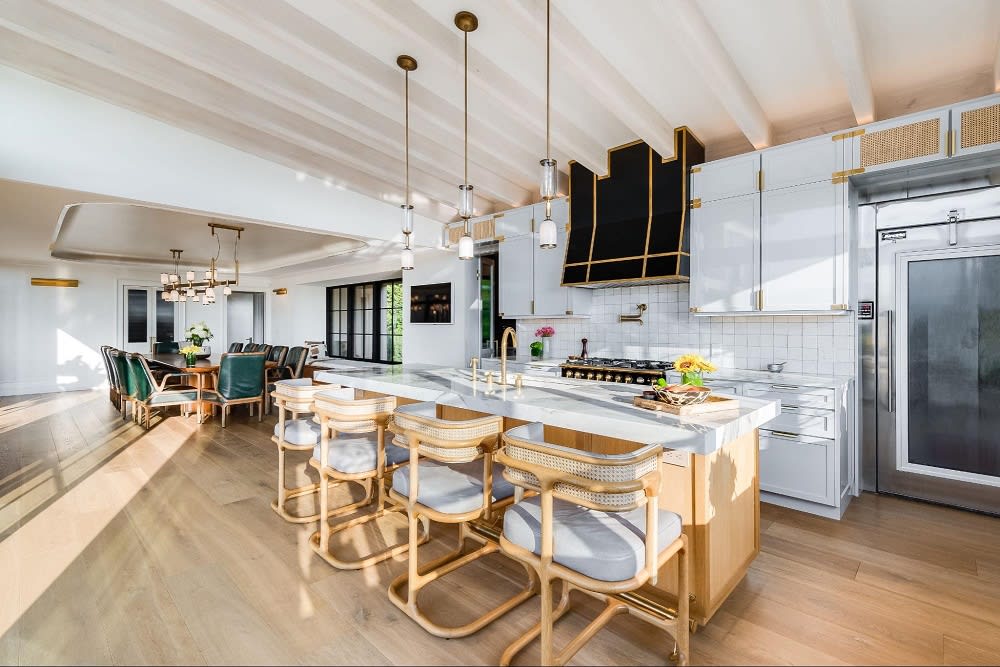 149 Crestview Lane, Sagaponack
Upgrading the bathroom could include adding tiling, chrome, nickel, and better piping. Other good options include adding a porcelain tub and toilets with a low-flow feature. Giving the bathroom a new look and better functionality will add to the home's value. Redoing the bathroom has an average result of
54.8% ROI
. This could be a promising outlook for a home in the Sagaponack real estate market.
Create more space and redo flooring
If your home has smaller, closed-off rooms, you could take out some walls to create a larger space. An open floor plan with fewer walls brings more natural light into the home. Just be careful not to knock down any load-bearing walls. Opening up the space can make your home look larger and more modern.


Next, replace old carpeting with newer coverings and redo and refinish outdated hardwood floors. Getting rid of any gashes or chips in the wood by filling them in or replacing damaged pieces can help. You could also sand down the current finish and refinish the flooring or just fill in any areas that need refinishing. Also, you can replace part of or all of the wood flooring, depending on the state it is currently in.


Either way, if you have an older home, redoing the flooring can really help increase its value.
Update your HVAC unit
When an HVAC unit gets old, you run the chance of it going out randomly, which requires an emergency fix that could take a few days. To avoid this, people looking into homes usually avoid the ones with older units. This is why it is important to make sure that your HVAC unit is up to date, and if it isn't, to replace it as soon as you can. When someone sees that your home has a new HVAC unit, it will be sure to draw them in.
Convert rooms and finish the basement
If you have too many rooms, consider converting one into something different. For example, you could turn an extra bedroom into a home office. If you don't have a spare room but want to add more square footage, you could always add to the home to create that home office. You could add a four-seasons room or another type of room as well.


Adding a home office is said to provide a
54% return on investment
. This amount of ROI can help you sell your home more quickly in the Sagaponack real estate market.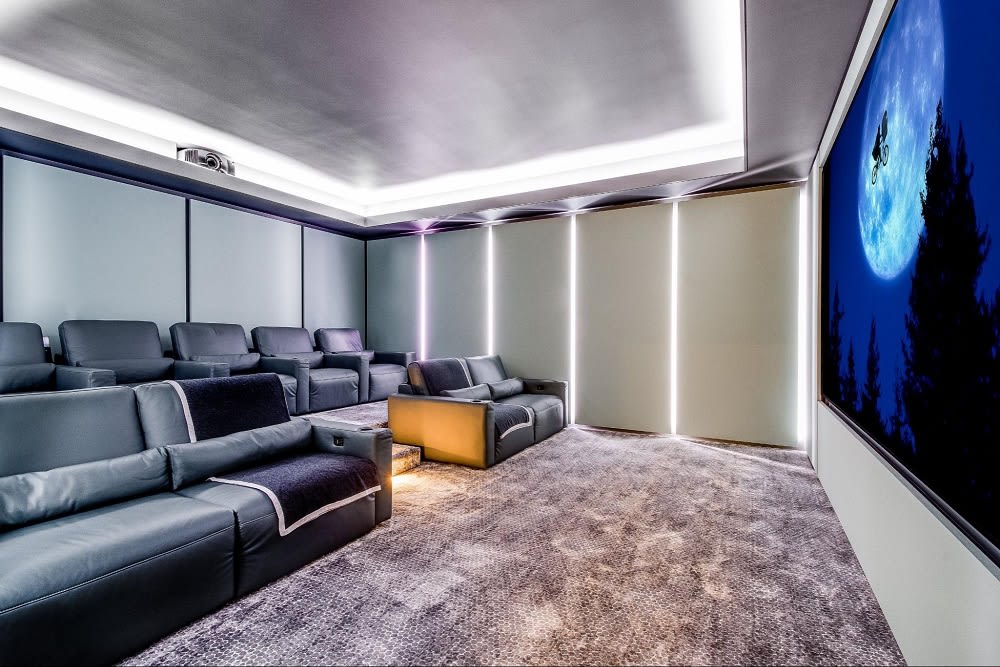 10 East Woods Path, Sagaponack
Also, consider finishing your basement if you have one that needs it. Instead of just using the basement for extra room in the home, you could also utilize this space to add a new addition to the home. For example, you could add a second living room, a second kitchen, a kids' playroom, a workout room, a game room, or anything you want. You could also still use this area for storage as well. Plus, a finished basement looks better to those viewing the home than an unfinished one.
Use these tricks to sell your Sagaponack home
If you are fixing up your home to sell and are looking for a new one, consider reaching out to
Mala Sander + Team
about Sagaponack homes for sale. Then you can use your ROI to invest in a new home.
*Header photo: 106 Ericas Lane, Sagaponack