Bridgehampton, New York is a low-key and high-luxury hamlet located in Suffolk County, Long Island. Best known for world-class riding events like the Hamptons Classic and the Bridgehampton Polo Club matches, Bridgehampton is an equine paradise and an excellent choice for a Hamptons beach house.

This upscale 13.6-square-mile town is a little off the beaten path. Lesser known to tourists, Bridgehampton is not overrun by the seasonal crowds that take over much of the Hamptons during the summer months. From restaurants and shops to local vineyards, galleries, and equestrian events, this area has plenty to offer. If you're visiting this hamlet with your children, new to the area, or considering one of the many Hamptons homes for sale, you may be wondering what there is to do for families with young children.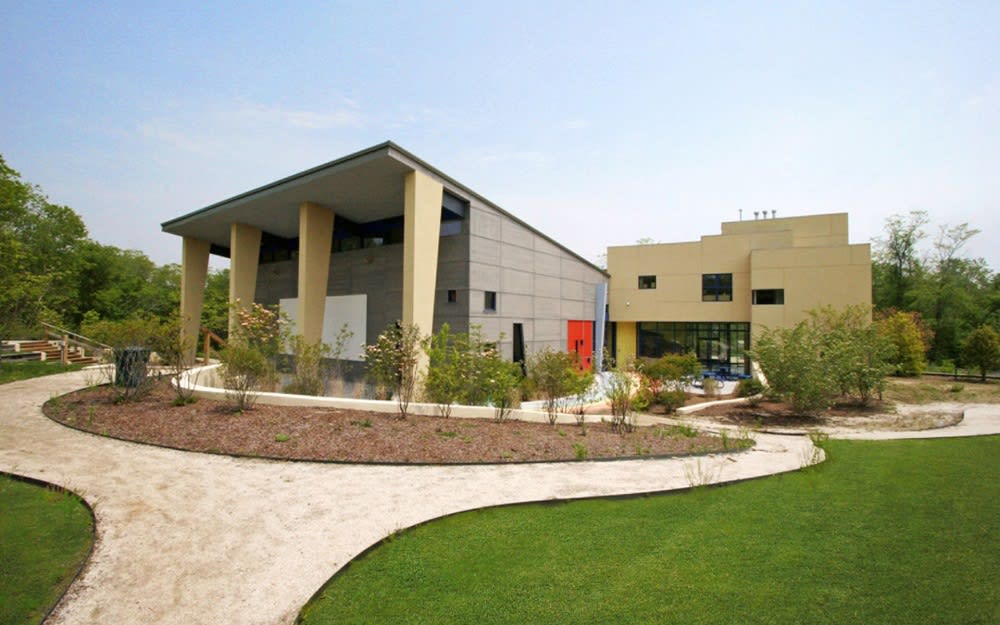 Photo Courtesy of Dan's Papers

The Children's Museum of the East End (CMEE) is a 7,000-square-foot wonderland. Kids of all ages can enjoy the immersive exhibits inside the museum or the new nine-hole golf course located on the grounds. Its mission is to "spark imagination and foster learning for children of all backgrounds and abilities and to build strong connections within the East End community by providing playful experiences." It's a mission they more than fulfill with CMEE's main street, which is home to several immersive exhibits promoting imaginative play. Children can stretch their imaginations at the library, general store, firehouse, and more.

Open Friday through Wednesday from 9:30 a.m.–11:30 a.m., 12 p.m.–2 p.m., and 2:30 p.m.–4:30 p.m., CMEE does require reservations. The museum is closed on Thursdays.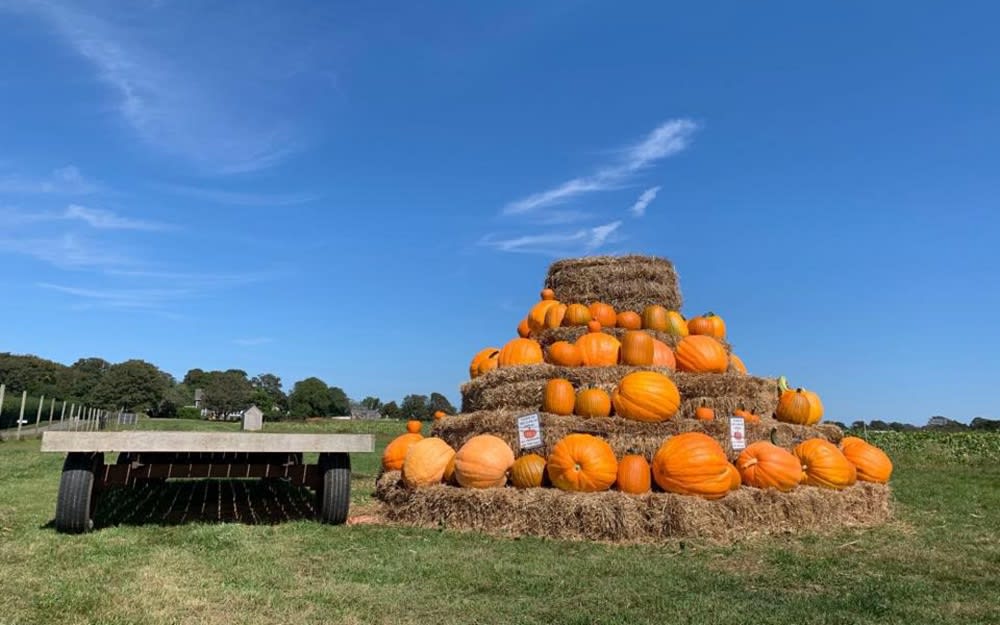 This family-owned farm grows a variety of fruits, vegetables, herbs, and flowers. They also raise heritage pork and pastured chickens and ducks. Their farm kitchen bakes delicious pies — everything from apple to apple blueberry to rhubarb to chocolate pecan and more. They also have bread, jams and jellies, cookies, and more.

During the fall months, Fairview Farm of Mecox hosts an eight-acre corn maze. You and your children can enjoy the fall with a stroll through the 10-foot-tall corn maze before indulging in some delicious goodies from the farm stand.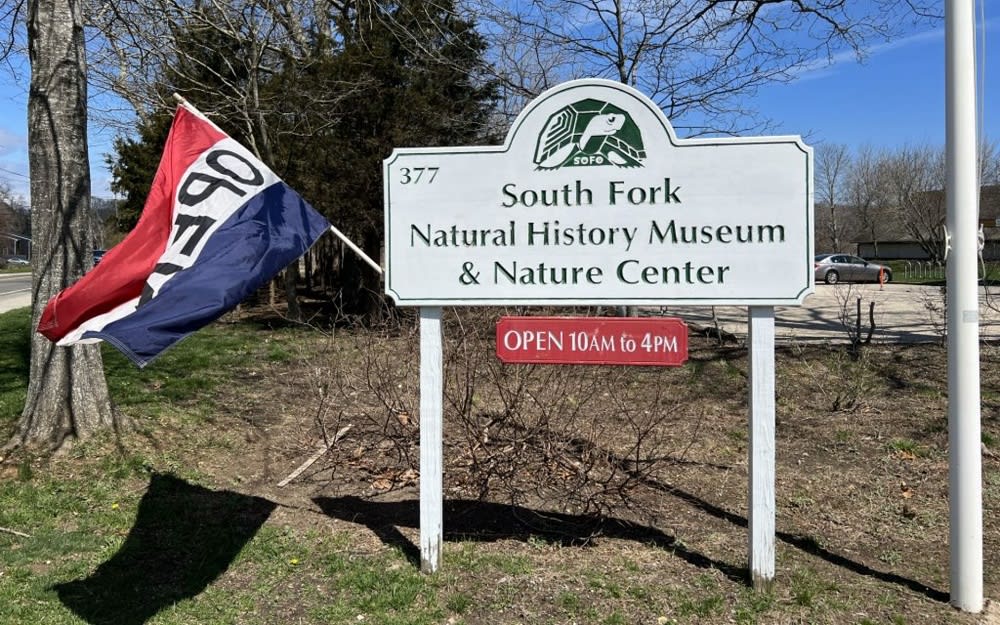 Photo Courtesy of Coast2CoastWithKids

Located just a hop, skip, and a jump from the Children's Museum of the East End — or just across the street — this museum and nature center offers an excellent opportunity to learn about the local wildlife. Take in the beautiful murals and explore indoors with the scientifically accurate galleries featuring both live and recreated natural habitats as well as a marine touch tank with sea stars, crabs, urchins, and whelks.

Outside, visitors can explore the grounds and visit the Native Butterfly Garden, Native Wildflower Garden, and Educational Pond. You also can enjoy nature walks through the neighboring 40-acre Vineyard Field Preserve or walk the six-mile trail system of the Long Pond Greenbelt.

Open seven days a week from 10 a.m.– 4 p.m., SOFO does not require reservations to be made in advance.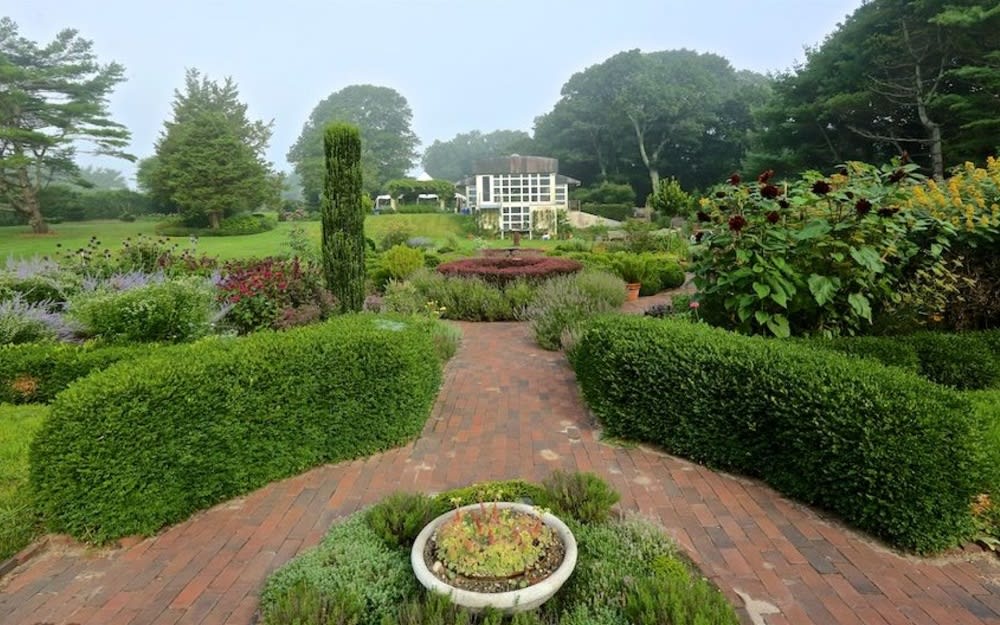 Photo Courtesy of Art & Architecture Quarterly - East End

Part of the Peconic Land Trust, this five-acre garden is open seven days a week from 10 a.m.– 4 p.m. and is free to the public. Visitors can enjoy the hedgerows, perennial and annual flowers, native and non-native shrubs and trees, as well as the large rose garden, demonstration vegetable garden, or the unique four-quadrant herb garden featuring plants that have culinary, medicinal, ornamental, and textile purposes.

Their vegetable garden supports local food pantries, and they now have 24 community plots for locals to garden within the grounds. Visitors can bird-watch, take photos of the beautiful scenery, participate in gardening activities, or just tour the grounds.
Candy Kitchen | 2391 Montauk Highway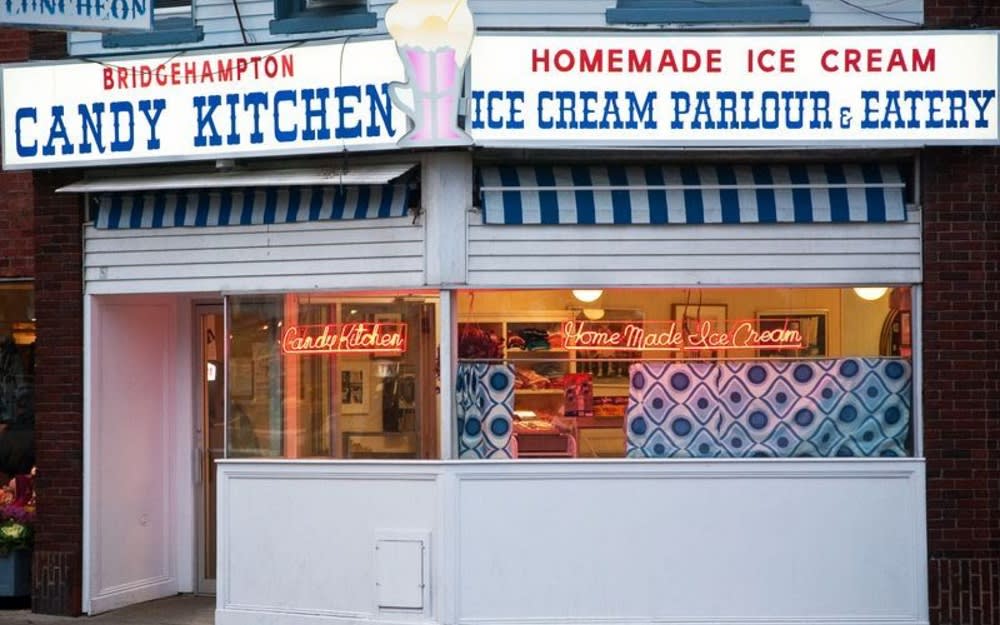 This old-fashioned luncheonette is open from 7 a.m.–7 p.m. Sunday through Friday and 7 a.m.–5 p.m. on Saturdays. It is a dine-in, cash-only establishment, but the menu does not disappoint. Enjoy breakfast options, sandwiches, and burgers, or have a taste of their delicious homemade ice cream.
Enjoy local beaches
While Bridgehampton only has a limited amount of oceanfront real estate, they make the most of it. Families young and old can enjoy a day in the sand and water when the weather permits. In addition to the selection of beaches in the surrounding areas, Bridgehampton is home to Ocean Road Beach, Mecox Beach, and Mecox Bay — which latter is friendlier for younger children.

If you own or rent a Hamptons beach house in the area, you likely won't have to worry about the parking permit prices.
Revel in the equine offerings with riding lessons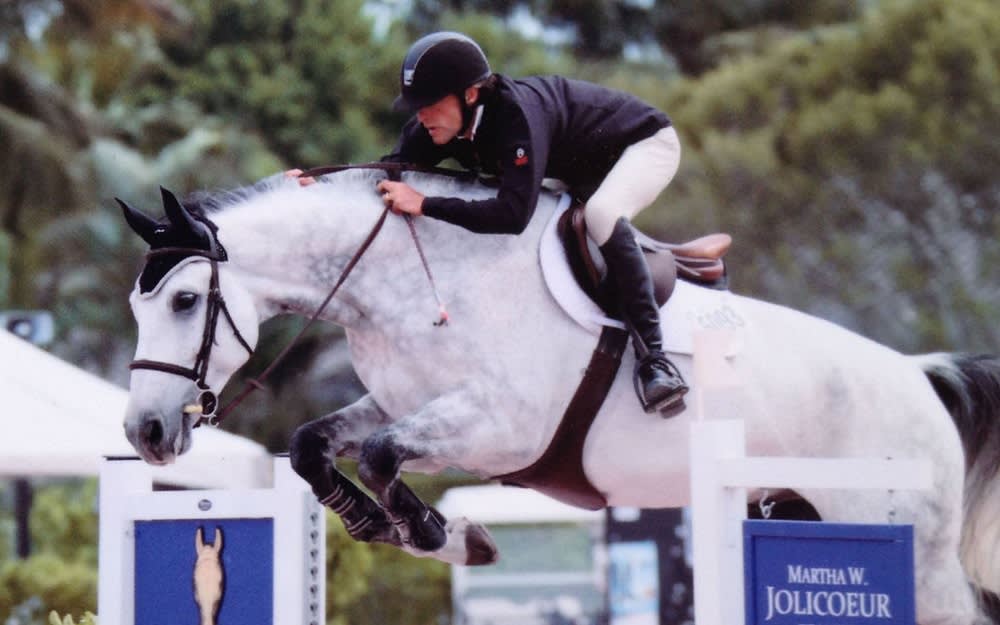 Photo Courtesy of Jimenez Jumpers
It would seem criminal to come to horse country and not enjoy the equine activities available. There are several barns in the area that offer horseback riding lessons. Some even offer pony rides for the younger kids.
Jimenez Jumpers
,
Gray Horse Farm Hamptons
, and
Amaryllis Farm
are located in Bridgehampton. There are several other barns and farms in the surrounding area that also offer lessons.
Family-friendly activities near Bridgehampton
With only 13.6 square miles to explore in Bridgehampton, you might want to take the family to neighbor towns for additional activities. There are several family-friendly activities in the surrounding areas. We have highlighted some below.
Visit local lighthouses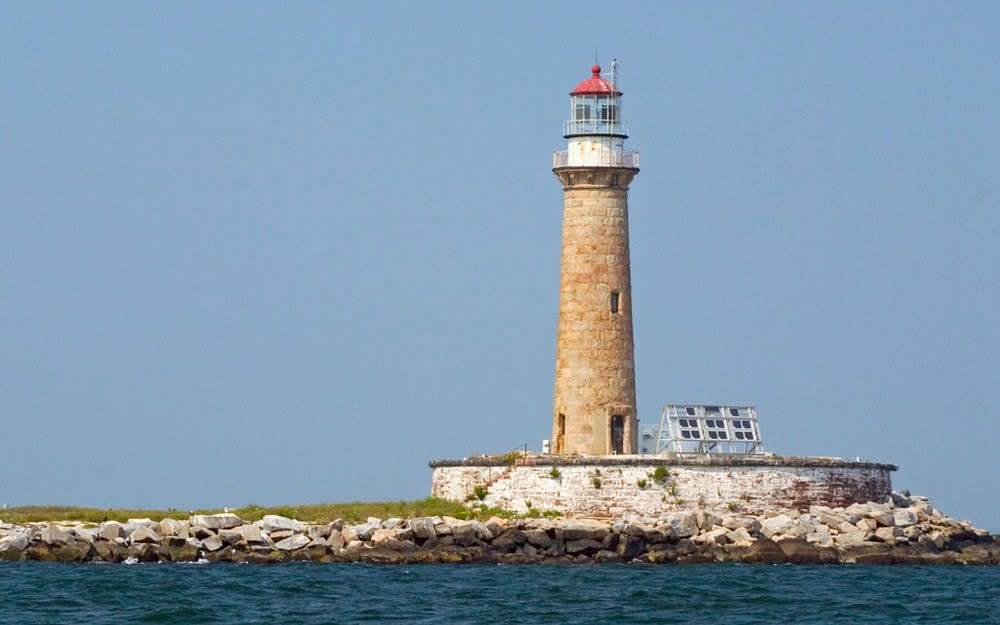 Photo Courtesy of Little Gull Island Lighthouse

In addition to the luxurious Hamptons homes for sale, this area of Long Island is home to some stunning lighthouses. There are several in the Hamptons, including North Dumpling Lighthouse, Latimer Reef Lighthouse, Gardiner's Point Lighthouse, Cedar Island Lighthouse, Orient Point Lighthouse, Plum Island Lighthouse, Little Gull Island Lighthouse, and Race Rock Lighthouse.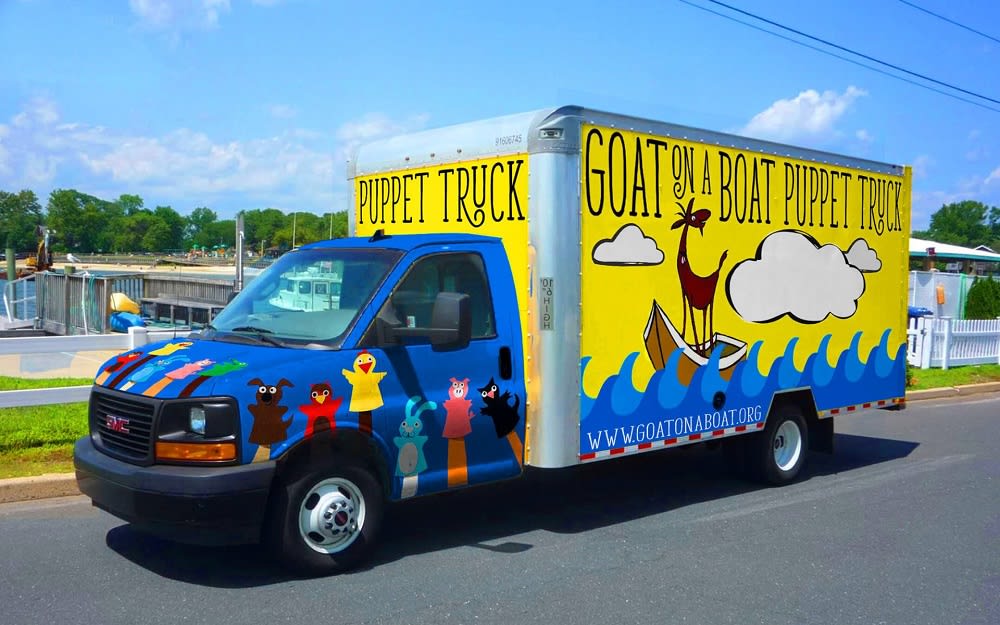 Celebrating its 21st year, Goat on a Boat is an excellent choice of entertainment for young audiences. They create, produce, and present live puppet shows and support emerging artists while inspiring creativity. The Boat Puppet Truck & Mobile Stage visit locations all over the area. They host several classes throughout the summer for kids four and under, or kids aged four to seven. In summer 2023, they will be at Amber Waves in Amagansett and Salt on Shelter Island.
The All Star | 96 Main Road, Riverhead, New York
The Allstar offers bowling seven days a week. In addition to their traditional bowling, they also offer HyperBowling experiences. They describe HyperBowling as a perfect blend of bowling and gaming which blends software, mechanical design, electronics, lights, and sensors into the traditional bowling experience. There is also an
onsite restaurant
that offers a dine-in experience as well as a lane-side option.
Bridgehampton is family-friendly
With a permanent population of a little more than 1,000 and a median home value of just more than $1 million, Bridgehampton offers a small-town atmosphere while boasting access to some of the best beaches on the East coast.
There are plenty of family-friendly activities available to residents and visitors alike. For those looking to live in Bridgehampton year-round, they have one of the best-funded schools in the country which is well ranked in both New York State and Suffolk County according to
Niche
.
If you're interested in a luxury Hamptons rental or a Hamptons beach house, reach out to trusted local agent
Mala Sander + Team
so they can help you navigate the market and find the right
Hamptons homes for sale
.