Exciting news for East Hampton, as two East End staples for upscale Italian food open additional locations in the village.
With locations already in Manhattan, Palm Beach, Southampton, and even Milan, Sant Ambroeus opened its latest location in the old Babette's space.
"The chef crafted breakfast, lunch and dinner menus celebrate Milanese tradition, the seaside, and seasonal ingredients. The chef will be creating daily specials inspired by his trip to the farmer's market, so you can enjoy a favorite menu item or be surprised by a special that celebrates the bounty of the season."
Open for dinner 7 days a week, and breakfast and lunch on Saturdays and Sundays at 66 Newtown Lane.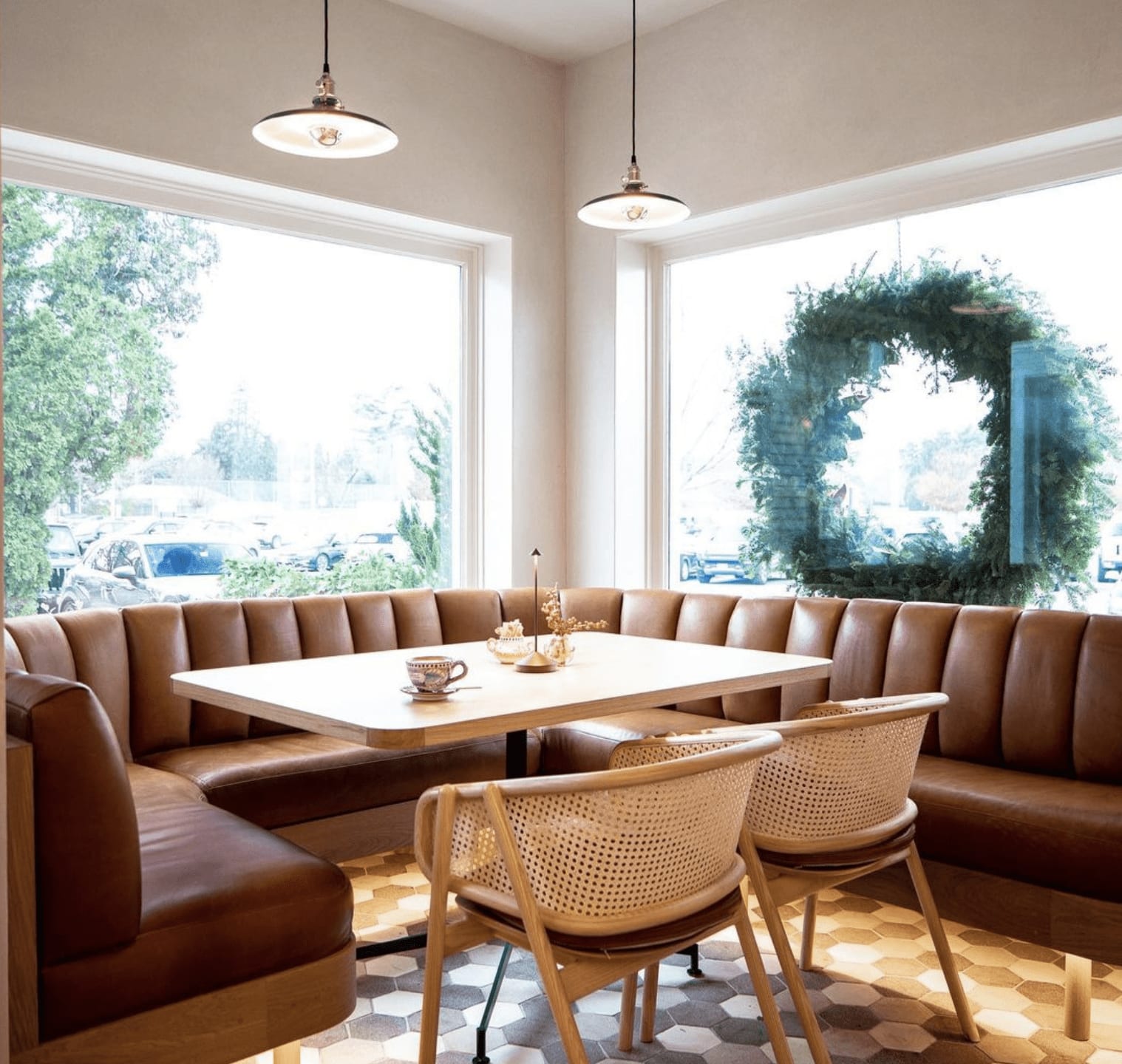 (A booth at Tutto Caffe)
In a similar vein, Tutto il Giorno, owned by Donna Karan and daughter Gabriela Karan de Felice, opened a more casual outpost called Tutto Caffe, highlighting Neapolitan cuisine.
Open Sunday-Wednesday 8AM - 6PM, and Thursday-Saturday 8AM-9PM at 55 Main Street.