The Hamptons is undoubtedly pie heaven. While we might be most known for the super fresh summer berry pies, we've got decadent desserts to satisfy your sweet tooth well through the holiday season. Here are our five favorite pies for the holidays.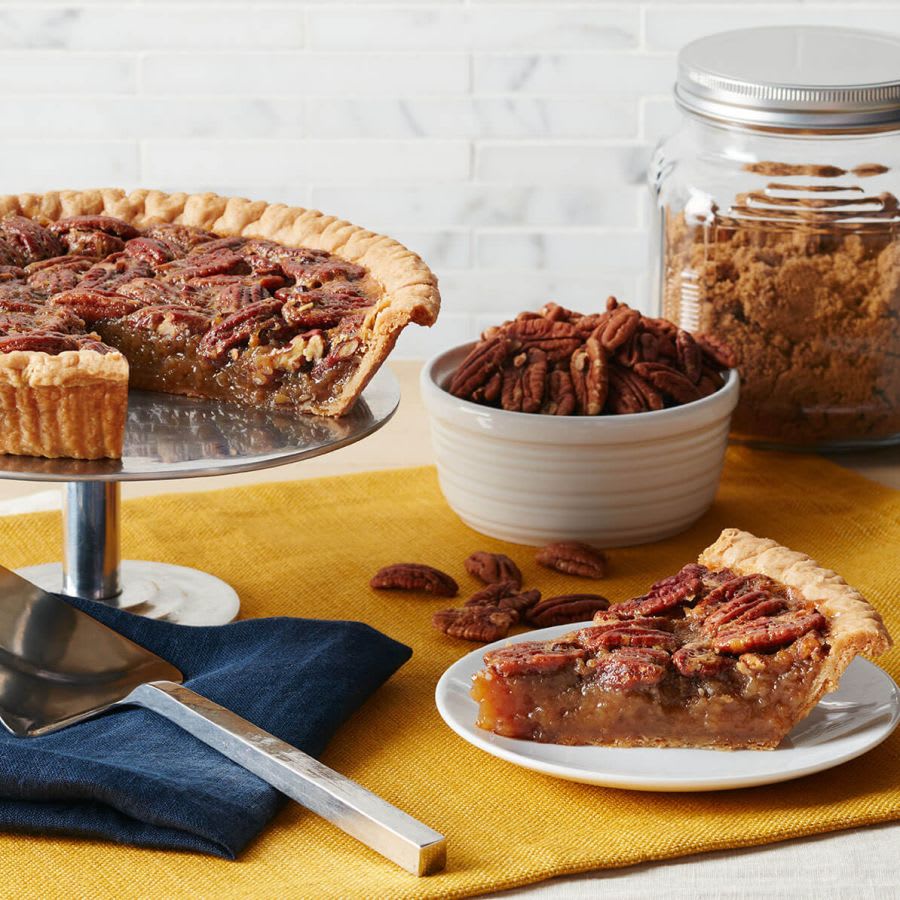 Tate's Pecan Pie.
Since 1980, Tate's has been synonymous with exceptional pies and confectionary delights, all of which can be attributed to the passionate artistry of founder Kathleen King. While you can find Tate's cookies in just about any major grocery store in the region and beyond, the enchantment begins with the fresh pies at their renowned Southampton Bake Shop. Operating seven days a week, Tate's is the ultimate destination for an unforgettable Pecan or Chocolate Chip Pie experience.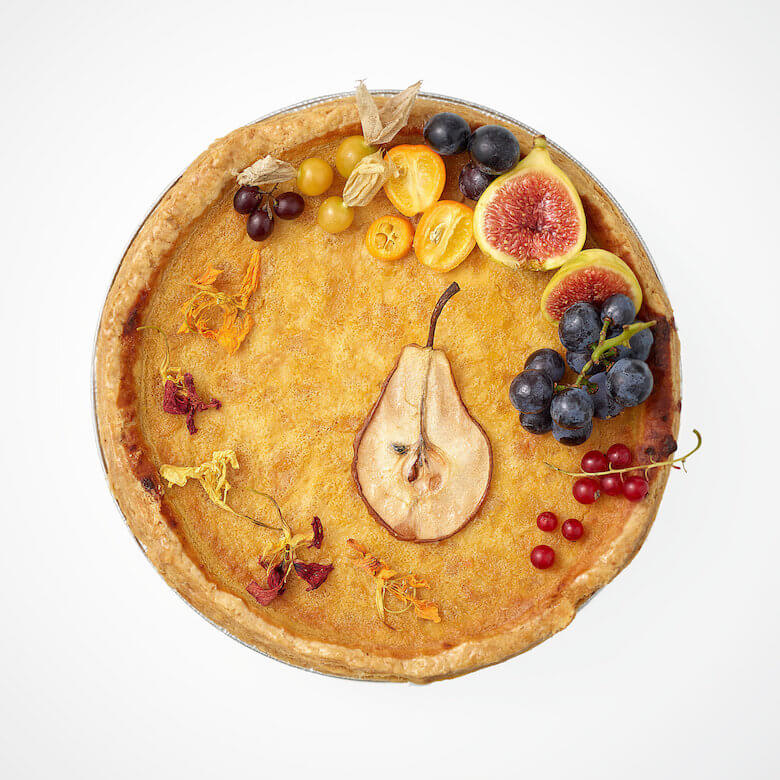 Carissa's Pumpkin + Squash Pie.
The Carissa's coup is in full swing, and their pies are no exception. The bakery brings its signature touch to beloved autumnal classics with the Pumpkin + Squash pie, an absolute delight with delicata squash, and the Double Crust Apple pie. Carissa's three stunning locations are the perfect places to treat yourself to some delicious pastries and coffee while picking up your pie!
An apple with a cult following begets a pie with a cult following–or three! With their Apple Crisp, Apple Crumb, and Apple Crust pies, the Milk Pail is arguably the reigning champion of apple pies in the Hamptons. Available in both small and large sizes, these pies are the gold standard for seasonal pies in the Hamptons, offering a convenient and irresistible way to satisfy your holiday sweet cravings.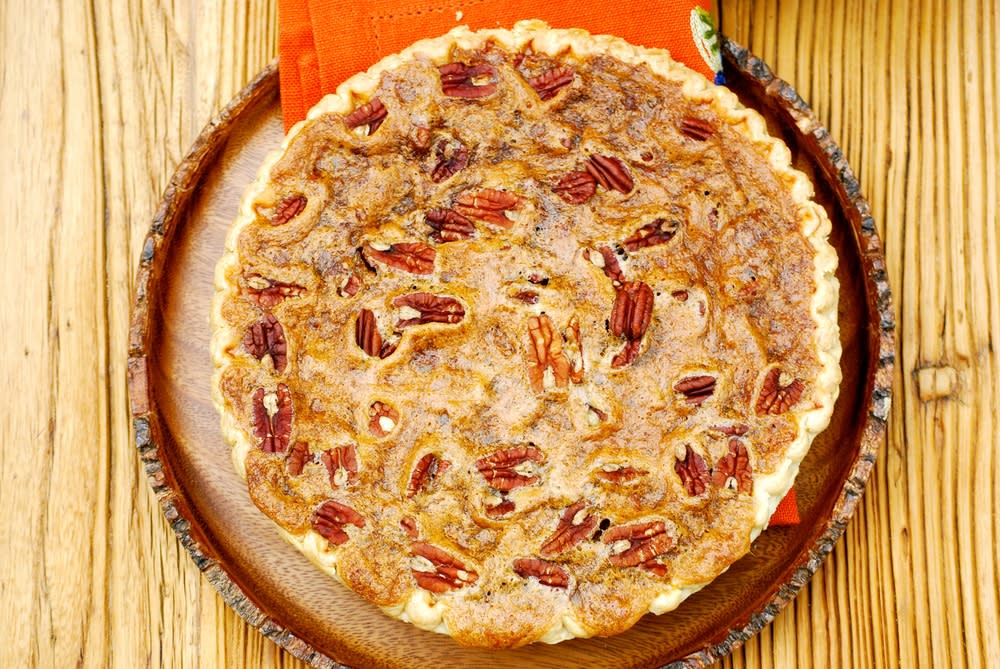 The Pecan Pie from Round Swamp Farm.
Round Swamp Farm, East Hampton, Bridgehampton, & Montauk
The list simply wouldn't be complete without the mention of one of our favorite all around food emporiums and bakers, Round Swamp Farm. Whether in Bridgehampton, East Hampton, and now Montauk, you have the privilege of truly show-stopping pies year-round. While the Raspberry Peach and Tri-Berry pies are available year-round, we especially love the fall when they start to bake their Pumpkin and Pecan Pies (pictured in header). If you can, get to the shop mid-week or as soon as they open on the weekends to avoid the lines!
We're pie purists, so it takes something special to stray too far from the classics, but Meredith's Famous Strawberry Rhubarb Raspberry Pie has definitely turned our heads! Rarely do three pie ingredients harmonize as exquisitely as the trio in this fruit pie from the Fairview Farm at Mecox in Bridgehampton, which delivers a delightful interplay of sweetness and subtle tartness. This is just one of nearly 20 varieties of fruit pies available, but make sure to also pick up one of the equally delectable holiday classics like Pecan, Chocolate Pecan and Pumpkin.