There's no shortage of fantastic American food in the Hamptons, French and Italian, too, but as the year-round community grows and so does our desire for more culinary variety, it's always a welcome addition to get a taste of something a little more exotic.
Two local brothers, already with two successful restaurants in New York City, are opening Doubles, a Caribbean and beach-themed food store in Amagansett Square.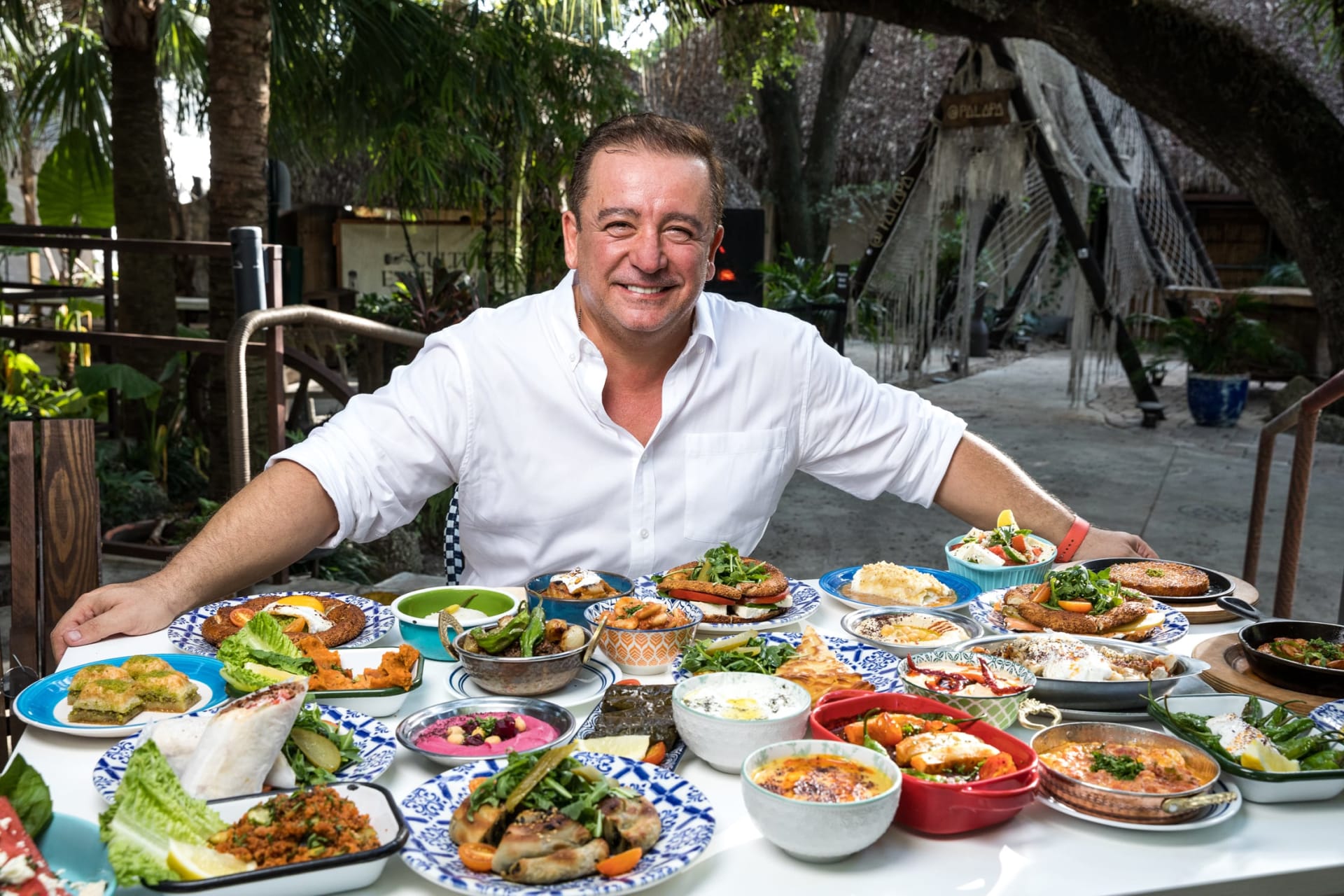 El Turco's Gokhan Yuzbasioglu with the Mezze Selection
Meanwhile, award-winning Miami restaurant, El Turco is set to bring its fully authentic Turkish-inspired menu coupled with renowned Turkish hospitality to East Hampton. Previews are set to begin Fourth of July weekend, with the restaurant officially opening at 44 Three Mile Harbor Road on July 8th.