Welcome to the epitome of opulence and indulgence in the Hamptons! While every summer day in the Hamptons is truly magical, the period right before Labor Day is often considered the most coveted–the sun is less often interrupted by pesky summer showers, the water is warmest, and there's a full slate of unforgettable events, like the Hampton Classic. It's a true luxury to spend the last two weeks of summer out east, and the greatest luxury at all to spend it in a state-of-the-art designer home. Join us as we explore a trifecta of retreats epitomizing the lavish lifestyle the Hamptons are known for that are only available August 21st through Labor Day, and one special luxury rental for a never-ending summer!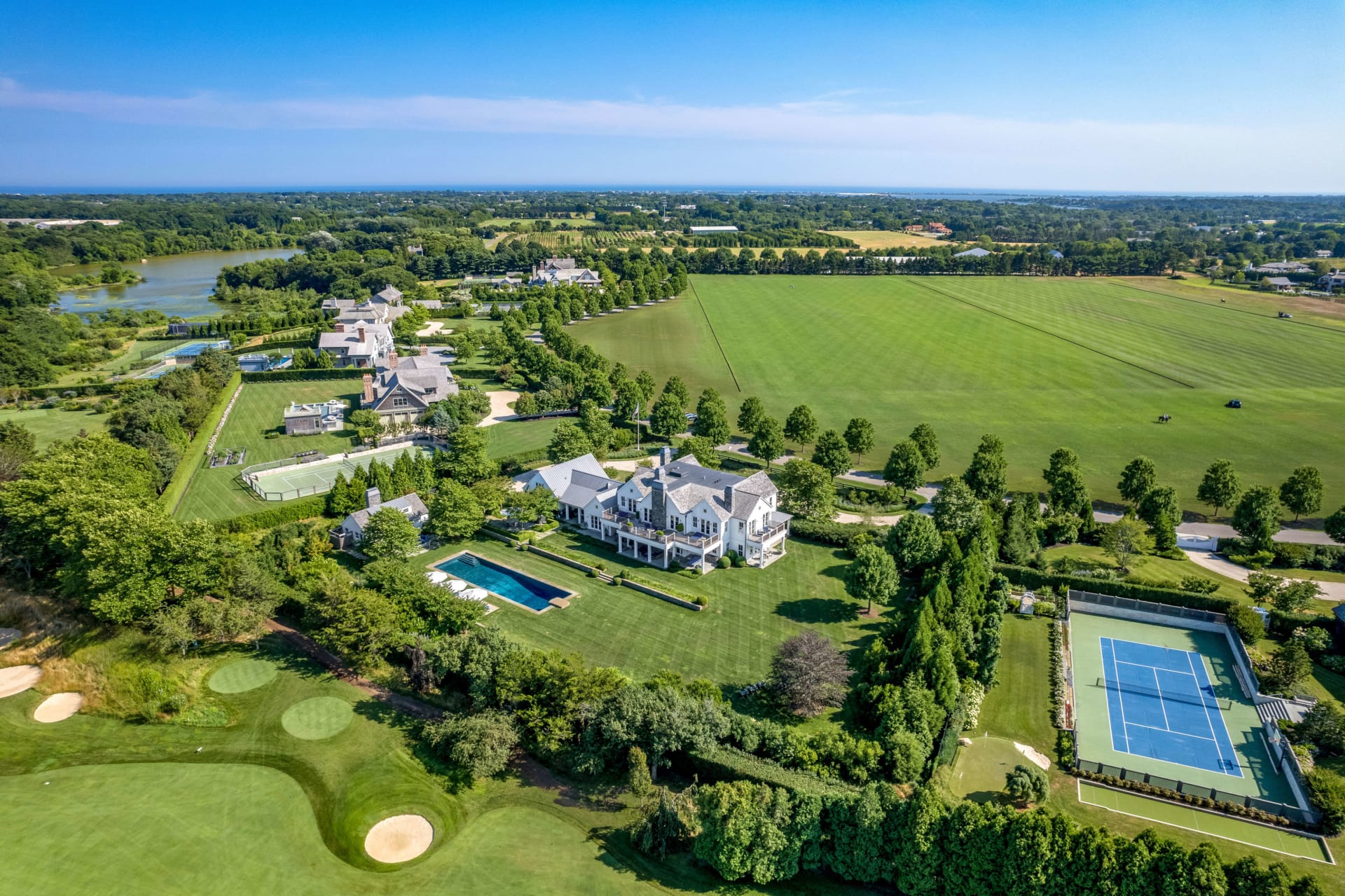 Skyfall, Bridgehampton - 6 bedrooms, 7 baths + 4 half-baths
Spend the end of summer living in the pages of Architectural Digest, Hamptons Cottages & Gardens, and more, at this exquisite, well-published horse country retreat. Skyfall is a truly world-class property at the exclusive Two Trees Estates with reserve and golf course views highlighting the majestic estate. The custom-built 12,000-SF home features three levels designed for entertaining with exquisite interiors by AD100 designer Robert Stilin, architecture by Arcologica, award-winning landscape by LaGuardia Design Group and lighting by Orsman Design. Available August 21st - Labor Day.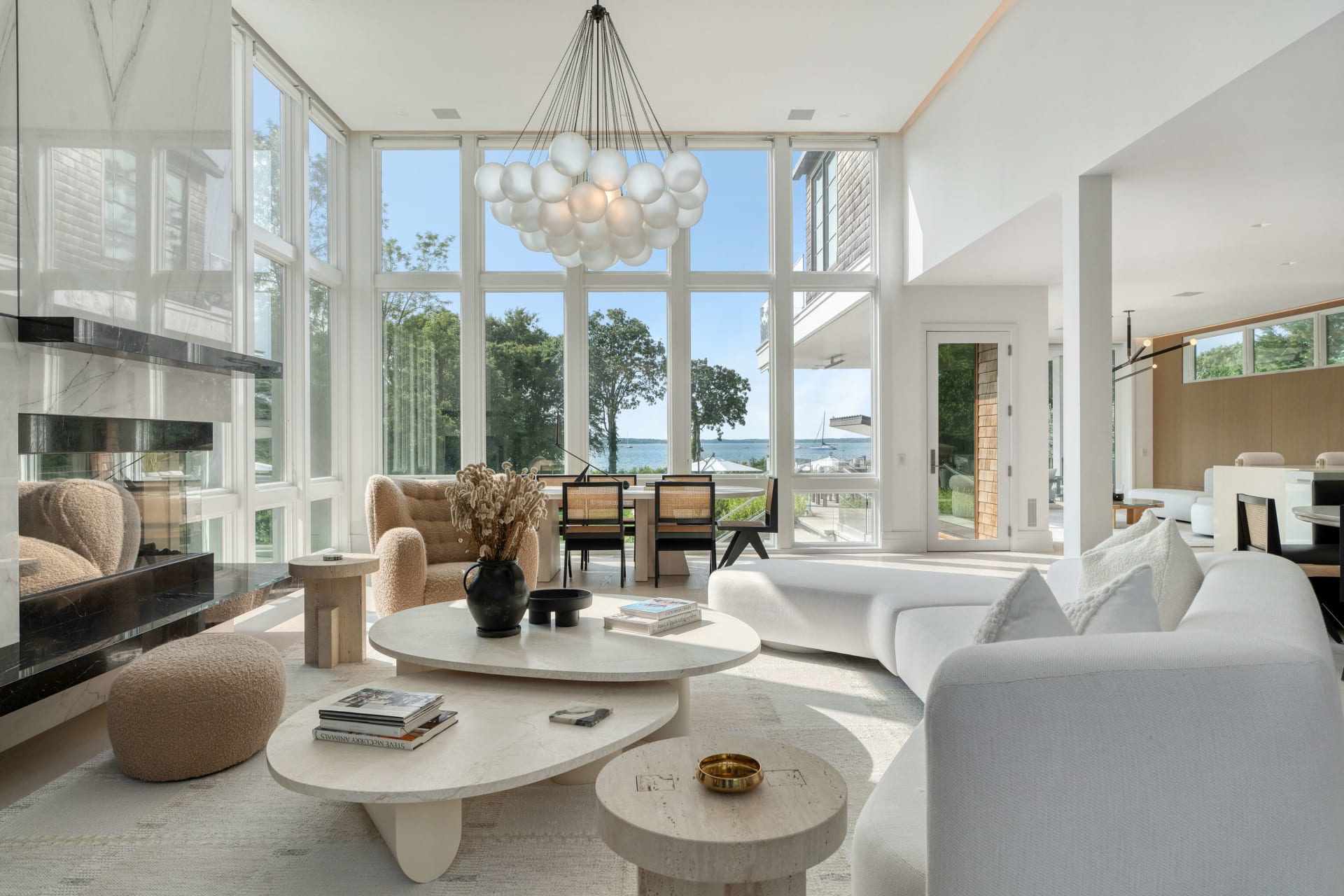 110 Hillside Drive East, Sag Harbor - 8 bedrooms, 8 baths + 5 half-baths
Embrace the extraordinary as you bid farewell to the season at this exceptional modern retreat nestled on the shores of Sag Harbor Bay. Designed to seamlessly blend indoor and outdoor living, this beachfront sanctuary offers a breathtaking waterfront experience. From its expansive terraces and decks to its floor-to-ceiling glass walls, every corner of this masterfully crafted home celebrates panoramic views and gentle bay breezes. The enchanting backyard beckons with its versatile entertainment spaces, featuring a zero-edge pool, spa, and a pool cabana complete with a bathroom and a splash bar—all perfectly positioned to capture the awe-inspiring vistas. For direct access to the sandy beaches of Sag Harbor Bay, a private gate and path await, ensuring an unforgettable end-of-summer retreat. Available August 21st - Labor Day.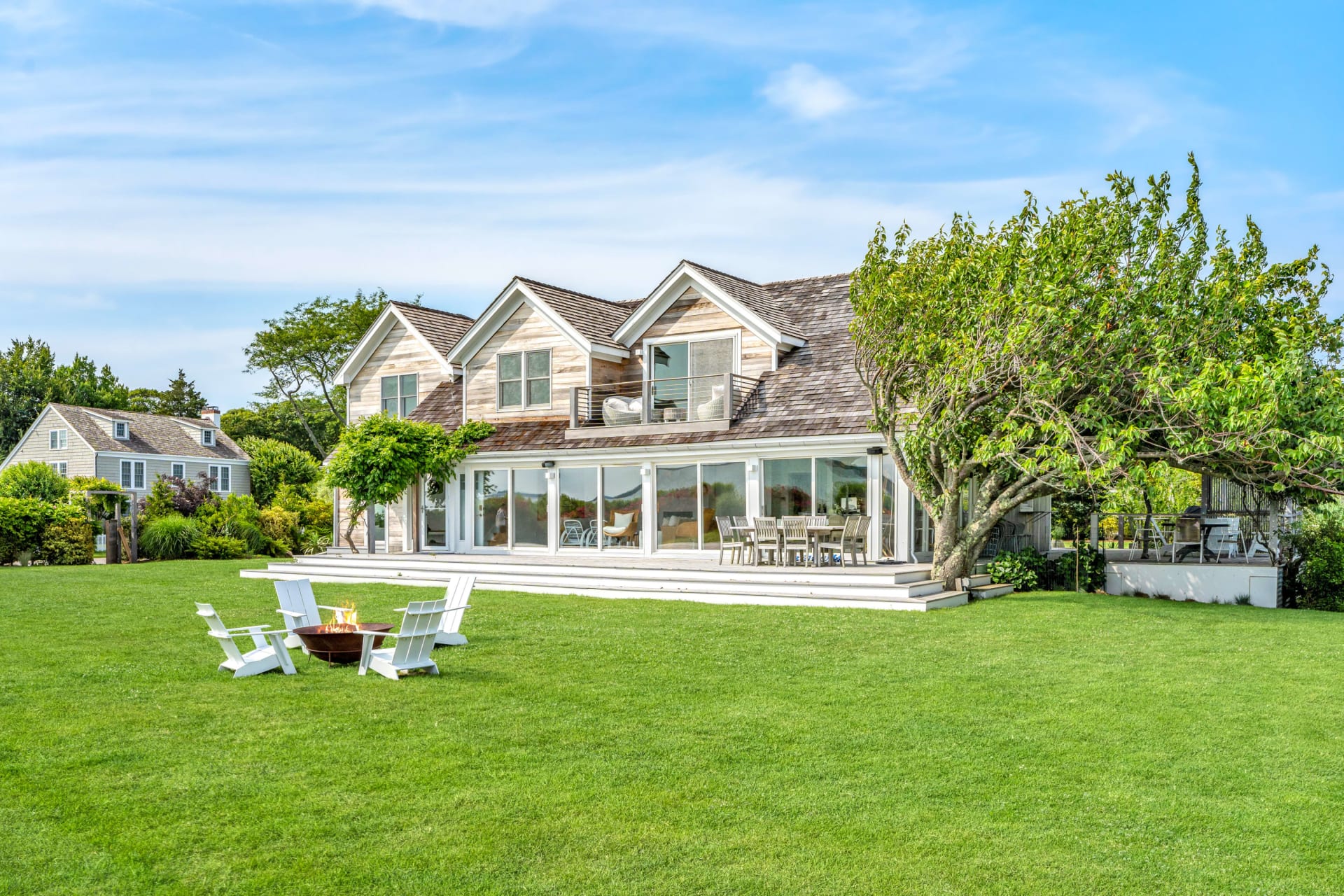 121 Sunset Beach Road, Sag Harbor - 4 bedrooms, 4 baths
This charming beachfront traditional just moments from Sag Harbor Village, offers panoramic water views and spectacular sunsets over Noyac Bay. The 3,000+ SF house features an open floorplan with multiple living rooms, dining room, and four ensuite bedrooms. Escape the sun in the wraparound covered porch with multiple seating and dining areas, and of course water views. Enjoy beautifully landscaped gardens, privacy, and an outdoor shower for washing off days at the beach! Available August 21st - Labor Day.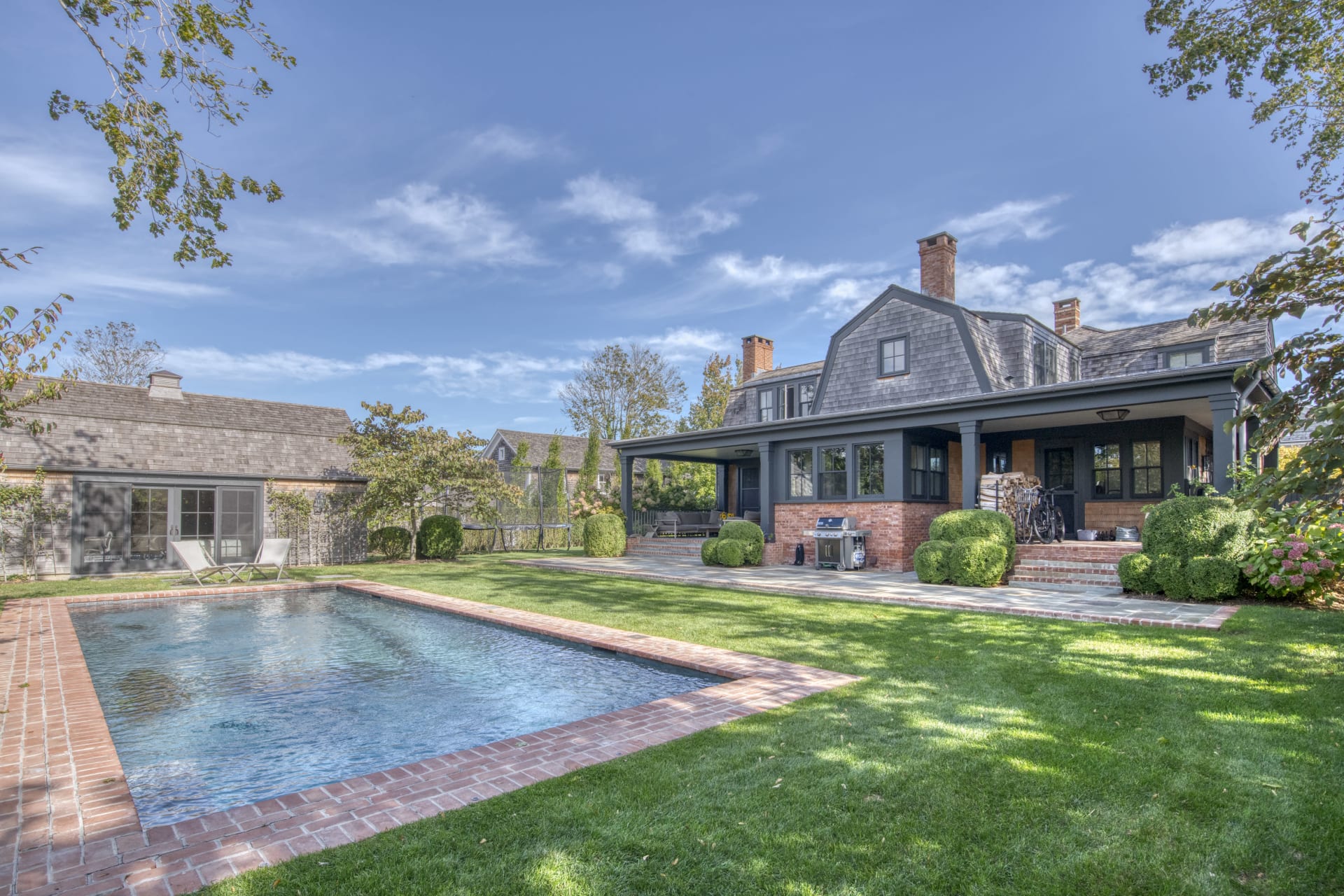 31 Howard Street, Sag Harbor - 4 bedrooms, 4.5 baths
Our final end-of-summer stunner is for those of you who don't want to end summer at all! This magnificent village home blends traditional charm with the finest modern amenities for you to live in luxury year-round. That's right–enjoy the fully equipped kitchen, immaculate great room with cozy fireplace, and both indoor and outdoor entertaining spaces beginning in September for a full 365 days of bliss. Even when the weather dips, you can enjoy the heated saltwater pool, pool house, and cozy up for movie night in the lower level media room. All of this just a stone's throw away from the buzzy village shops, restaurants, marinas and more! Available Off-Season (September 7th '23 through May 15th '24).