Nothing says summer at the beach like fresh lobster rolls. In the Hamptons, there's no shortage of options, but not all rolls were created equal. From cold with mayo to warm 'n' buttered--plus a few twists--here are the best lobster rolls in the Hamptons and what you can expect to spend!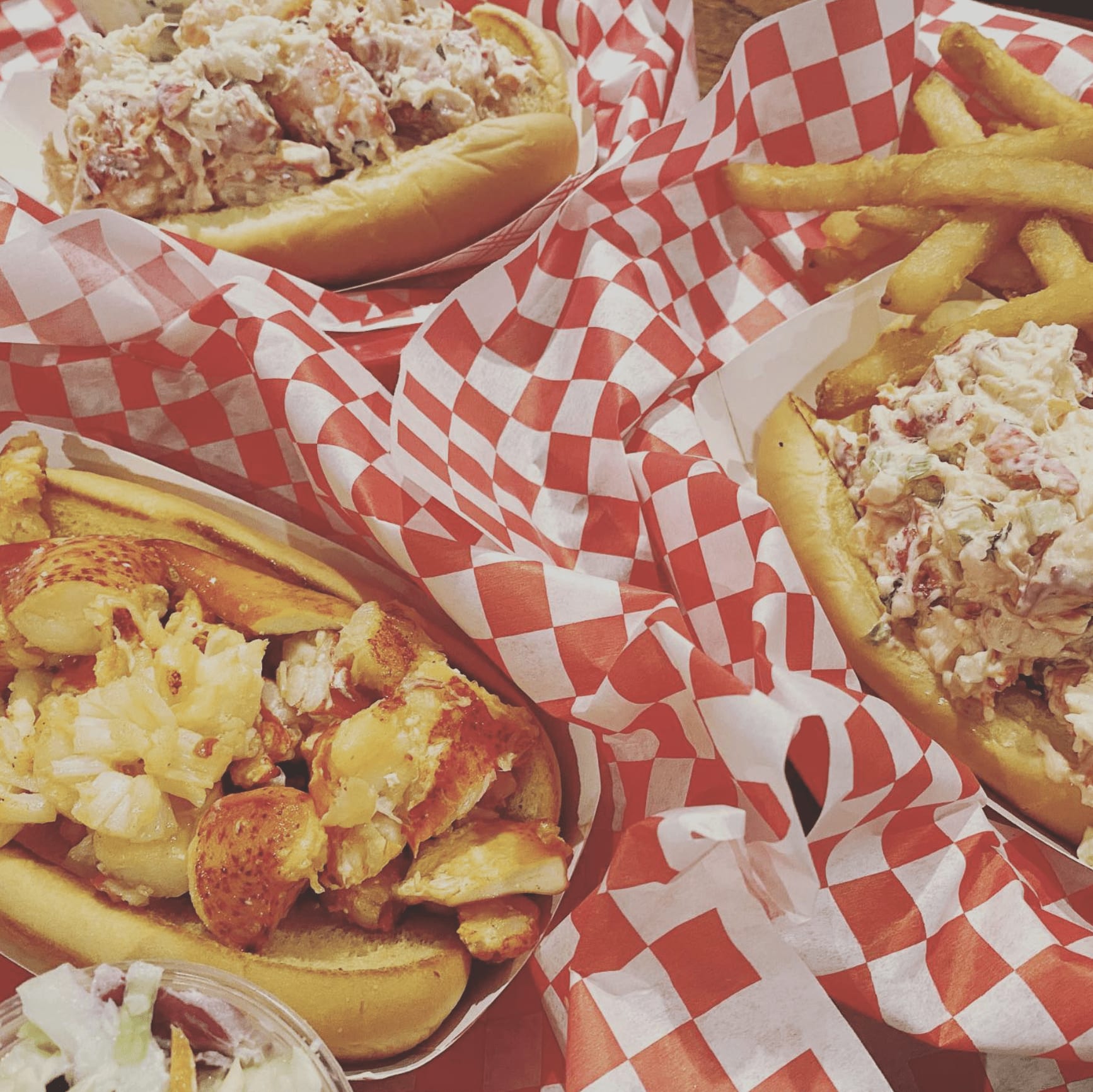 The Hot & Cold Rolls at Bostwick's Chowder House
Bostwick's Chowder House, East Hampton - Hot Buttered and Cold Lobster Salad (MP)
This Hamptons institution offers some of the best versions of your favorite seafood classics and the lobster rolls are no exception. The only question is – Hot Buttered or Lobster Salad?
Sag Harbor Kitchen, Sag Harbor- Lobster Roll Up (MP)
The newest addition to our list packs all the flavor with none of the guilt! Sag Harbor's newest eatery by renowned chef Melissa O'Donnell offers Lobster Roll Ups in gem lettuce wraps with avocado that Mala can't stop thinking about!
Harbor Market, Sag Harbor - Warm Buttered ($30)
It doesn't get any simpler than this Sag Harbor staple's Warm Buttered Lobster Roll. With just a swipe of mayo, they really let the lobster shine.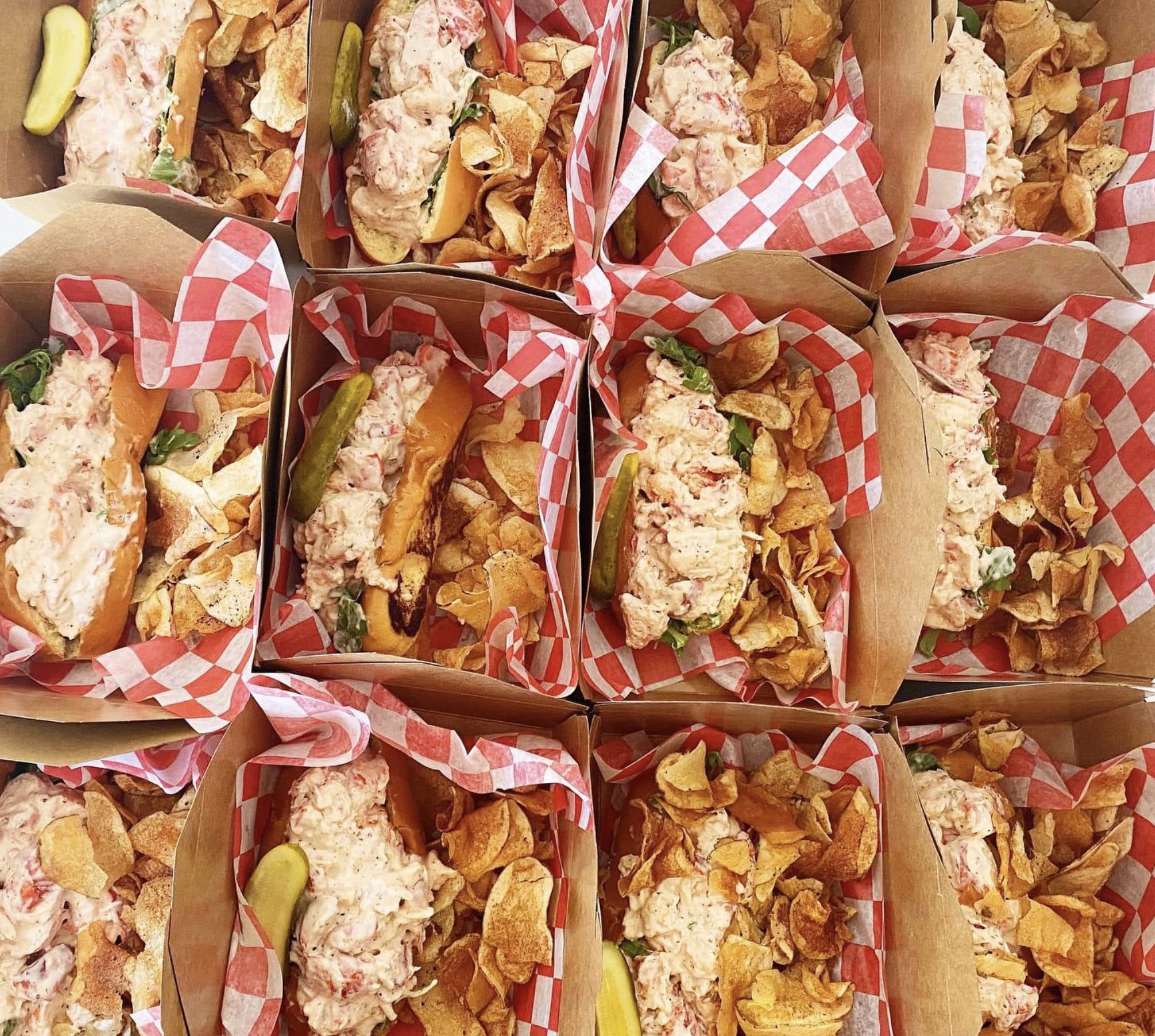 The Classic Lobster Salad Roll at Shinnecock Lobster Factory
Shinnecock Lobster Factory, Southampton- 7 Varieties including the Classics ($31-$39)
This roadside eatery is a special treat for those in the know, with a slew of options to satisfy everyone in your party. They have 7 different types with 3 different sizes, though our favorites are still the classics: the "Classic" served cool with lemon and mayo, the "Hamptons" served warm with butter and chives, and the BLT, a simple spin that won't offend the purists.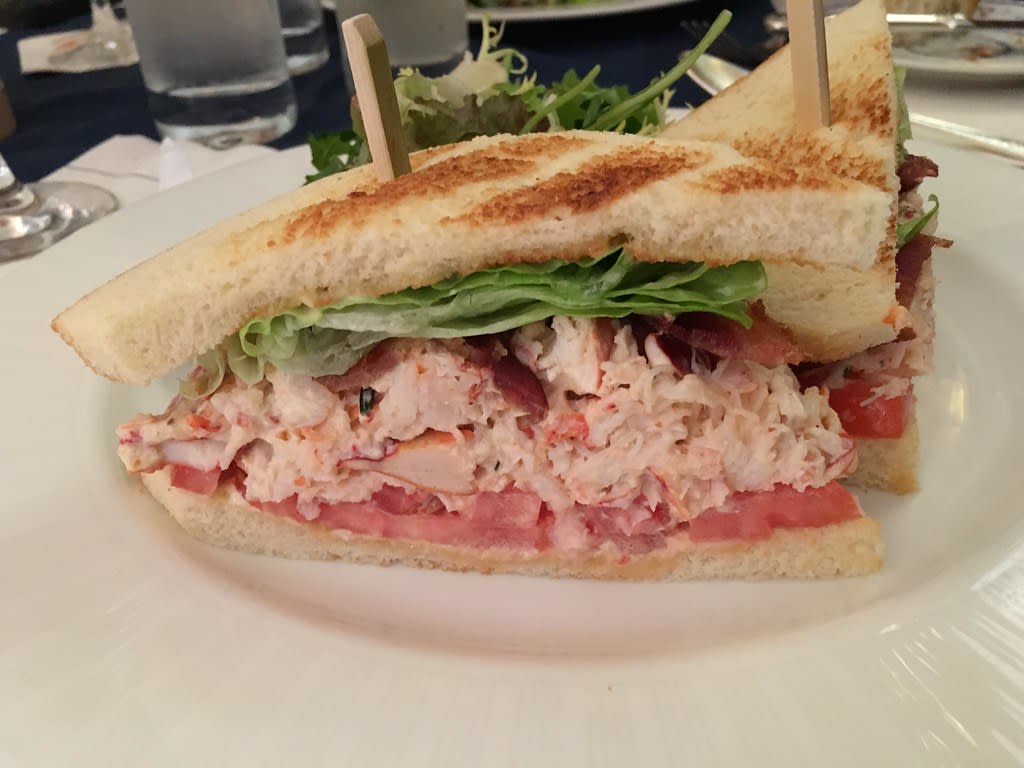 American Hotel's Lobster BLT
American Hotel , Sag Harbor– Lobster BLT ($38)
Speaking of BLT, this one packs enough of the succulent meat to compete with any of the traditional versions. On toasted white bread with crisp lettuce, crunchy bacon and sweet tomato, this no-mess lobster sandwich is almost as famous as its iconic eatery--and deservedly so!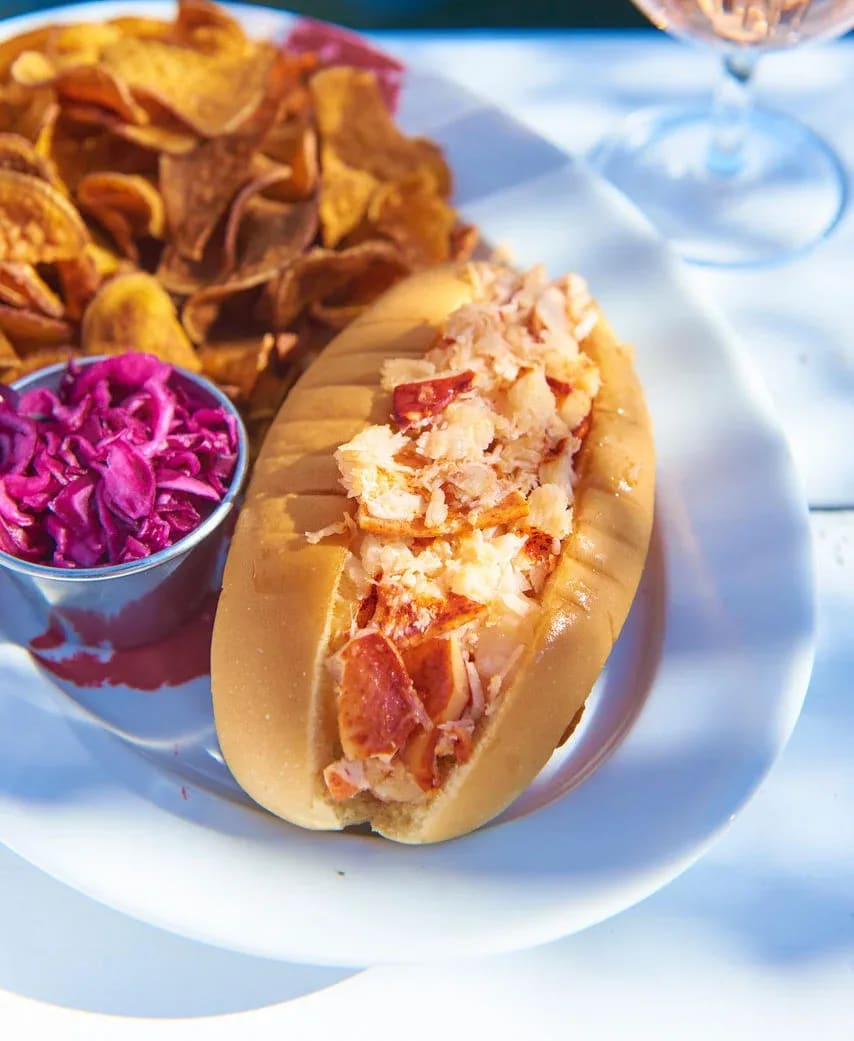 The Warm Buttered Lobster Roll is only available at Duryea's Orient Point location
Duryea's, Montauk & Orient Point -- Cold Salad and Warm Buttered + Lobster Cobb Salad (MP)
Duryea's Lobster Rolls are more than worth the trek to either Montauk or Orient Point, just make sure you know what you want with the former serving only the Cold Salad Option, while the latter serves both varieties–Cold and Warm. Another standout served at both locations is their Lobster Cobb Salad–big enough to share with the whole crew, although you might not want to!