The Hamptons area is an oasis of luxury and sophistication, with incredible waterfront vistas, beautiful landscapes, upscale amenities, and elegant properties. If you're lucky enough to own a Hamptons beach house or other stunning properties in the region, you'll want to ensure it's in perfect condition before putting it on the market.

While preparing a home for sale involves several steps, don't despair — follow these expert tips to get top-dollar offers on your gorgeous piece of Hamptons paradise.
1: Deep clean and declutter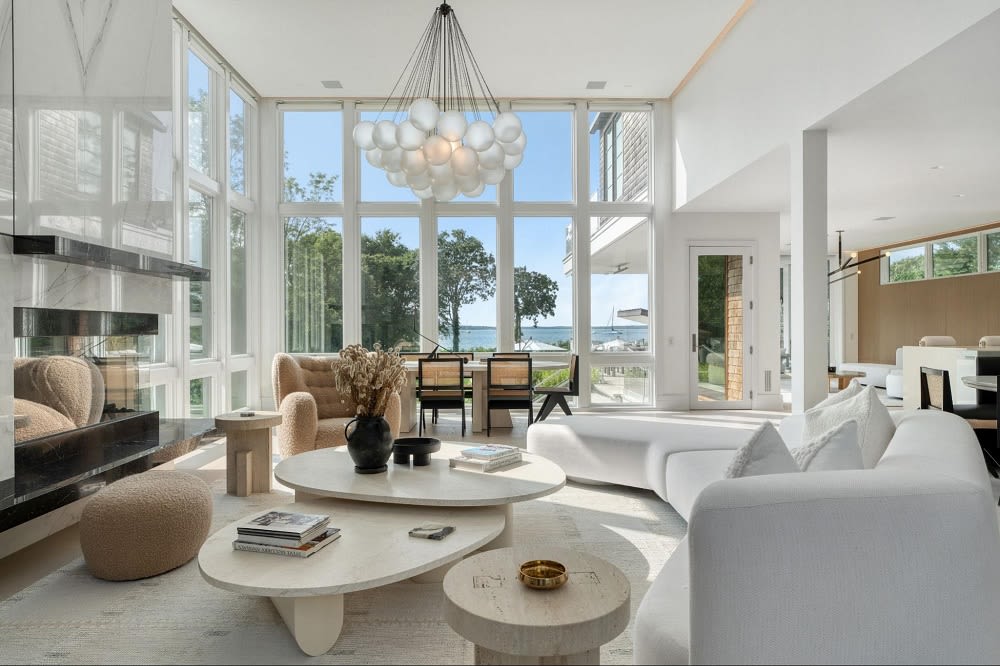 110 Hillside Drive East, Sag Harbor
Before you do anything else, it's important to deep clean and
declutter
your Hamptons home. Doing so will make it much easier for prospective buyers to imagine themselves living in the space. Be sure to dust all surfaces, vacuum the carpets and floors, and wash the windows until they sparkle. You may also want to consider hiring a professional cleaning company to do a more thorough job.

In addition to deep cleaning, you'll also want to declutter your home, which means removing any personal items, such as family photos and memorabilia, by storing them away. You should also eliminate any clutter around the house, such as piles of magazines, worn-out shoes, or out-of-place furniture. By decluttering your home, you'll make it look more spacious and inviting.

Deep cleaning and decluttering may seem like a lot of work, but this is an essential step to complete before putting your home on the market alongside other luxury homes in the Hamptons.
2: Fresh paint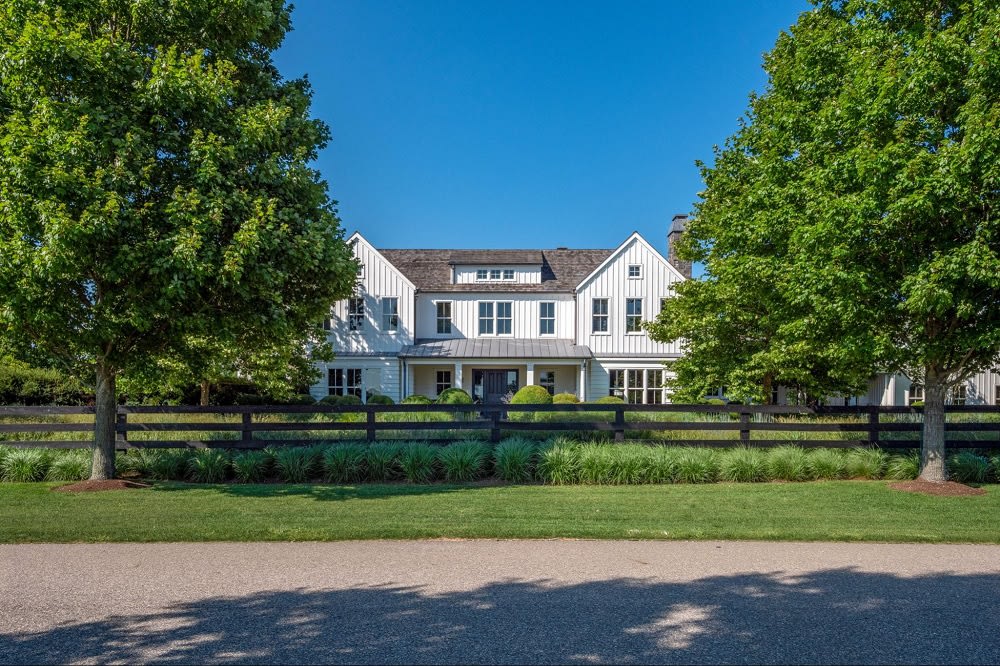 Skyfall, Bridgehampton

Another step in getting luxury homes in the Hamptons ready to list is repainting them. While you may love that bright neon green wall in the home office, your buyers may be less enthused. Set the stage for buyers to envision their own decor and furnishings in the space by painting over it with a neutral color.

Neutral colors with soft accents are popular and will be easy for buyers to match with. Still, if you're unsure what colors to paint your Hamptons home, we recommend hiring a professional designer or color consultant. They'll be able to help you choose the perfect colors to appeal to buyers. Once you've chosen your colors, it's time to get painting! It's undoubtedly an extensive, time-consuming job, so you may want to hire professional painters to do it for you.

A fresh coat of paint is a great way to make your home look more inviting and luxurious. In fact, it is one of the first steps in setting the stage for your home so that it appeals to a larger number of buyers!
3: Make necessary repairs
If your Hamptons home requires any repairs, now is the time to take care of them. Many buyers will shy away from buying a home that needs work — it's typically much easier to sell a home in move-in condition. Some common repairs that homeowners make before selling their homes include replacing light fixture faceplates, replacing aging appliances, and filling or covering any holes in walls from any decor that has been removed.

Of course, you'll also want to take care of any significant repairs that need to be made, such as items that are no longer up to code based on a professional inspection. These repairs can be expensive, but they're worth it if they mean selling your Hamptons home quickly and for top dollar.

Making necessary repairs is an essential step in preparing Hamptons homes for sale. Taking care of these items will make your home more appealing to buyers and increase its perceived value.
4: Staging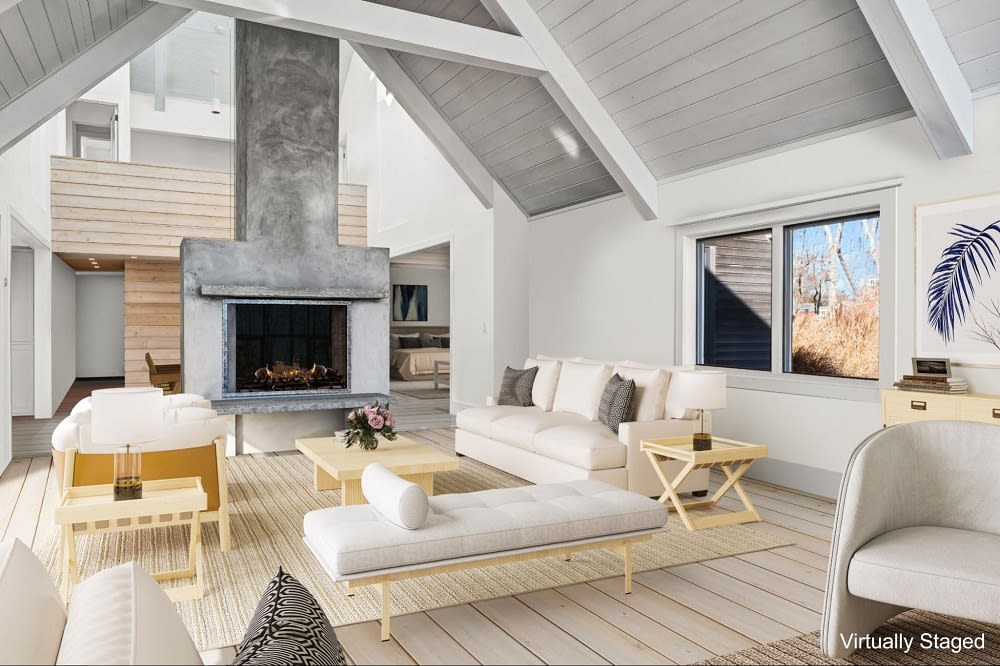 35 Fresh Pond Road, Sag Harbor
One of the most critical steps in preparing luxury homes in the Hamptons is to have them professionally staged. A properly staged home makes for better pictures and open houses, which drives up interest and gets buyers through the front door. A well-staged home allows prospective buyers to envision themselves living happily on the property, as verified by over 80% of buyers' agents surveyed for the
2021 Profile of Home Staging
by the National Association of Realtors.
You should hire a professional stager to help depersonalize your property, bring in new design elements, and arrange furniture. Although you may adore your decorations and aesthetics, these aren't what will sell your home! A professional stager will help you create a perfectly luxurious setting to attract buyers and help your Hamptons home sell quickly. With their access to rental furniture, it is easy for them to add high-end fixtures, sets, and other decor and make sure that each room is well-lit and sophisticated. At a minimum, you should stage the
most important rooms
in the home, which tend to be the living room, master bedroom, kitchen, and dining room.
Staging is worth the effort and investment. Working with a professional stager can create a luxurious setting that will attract buyers and help your home sell more quickly. Experts agree that a
staged home sells for 6-10% more on average
!
5: Work with a real estate agent
Finally, be sure to work with a local real estate agent who knows the ins and outs of navigating the market and finding the right buyers. As an expert in luxury homes in the Hamptons, a local real estate agent will have the knowledge and resources necessary to help you prepare your Hamptons home for sale. They will be able to provide you with a comparative market analysis (CMA), which will help you determine the right listing price for your home. In addition, they can give you insights into what buyers are looking for in Hamptons homes so that you can make the necessary changes to appeal to high-end buyers. They can also provide recommendations for professional staging services.
When you work with
Mala Sander + Team
, you can rest assured that your Hamptons home is in excellent hands. As 2021 and 2022's East End team of the year and an impressive $300 million sold in waterfront real estate volume,
Mala
and her team have the experience and expertise necessary to help you prepare your home for sale and sell it quickly — all while getting you the best possible price!

*Header photo 31 Howard Street, Sag Harbor