Hamptons beach houses for sale are some of the most valuable in the country. The area has a long-standing reputation for being home to many old-money families. Still, even more than its reputation, the location itself makes the real estate here so valuable. Hampton beach houses for sale range from townhouses and condos to huge mansions that overlook the ocean. There are plentiful beaches, making this a great location to buy a vacation home.


Whether you're buying luxury homes for sale in East Hampton, NY, or Sag Harbor homes for sale, you'll be just a short walk away from the beach. There are also plenty of walkable streets with shops and restaurants that you'll want to experience while you're here. East Hampton real estate isn't just a significant investment; it's a place where you'll want to spend as much of your time as possible. Here is a sampling of some of the beaches in and around East Hampton to help you get an idea of what you'll get to experience should you choose to buy East Hampton real estate.
Havens Beach, Sag Harbor
This is a little bit outside of what would be considered the East Hamptons, but still undoubtedly worth a look. Sag Harbor is a charming, walkable town right next to Havens Beach, which overlooks Sag Harbor Bay. Havens Beach is a smaller public beach, but it still offers plenty to do. Apart from your usual beach activities like swimming, sunbathing, and maybe building a sandcastle, Havens Beach also allows for boating and even has a playground for kids. There's something for everyone at Havens Beach Sag Harbor, and it's also in a convenient location, as you can just walk to the nearby shops at restaurants when the feeling strikes.
East Hampton beaches
The area has some of the most valuable real estate, with tons of multi-million dollar mansions right on the beaches. The beaches in East Hampton are plentiful, with
Wiborg Beach and Egypt Beach
being right next to each other and a short walk from the downtown area of East Hampton. Wiborg is a public gym where you can park with a Village beach permit, and it is just one place where you may look to spend an entire day at the beach with friends or family if you're living in East Hampton. Egypt Beach is a quiet, undeveloped stretch of beach. There are no lifeguards or places to get food, so it may not be the best place to spend the day, but it's great for a quiet walk with offerings of incredible scenery. If you buy East Hampton real estate, you could wake up and go for a run on this beautiful beach at dawn.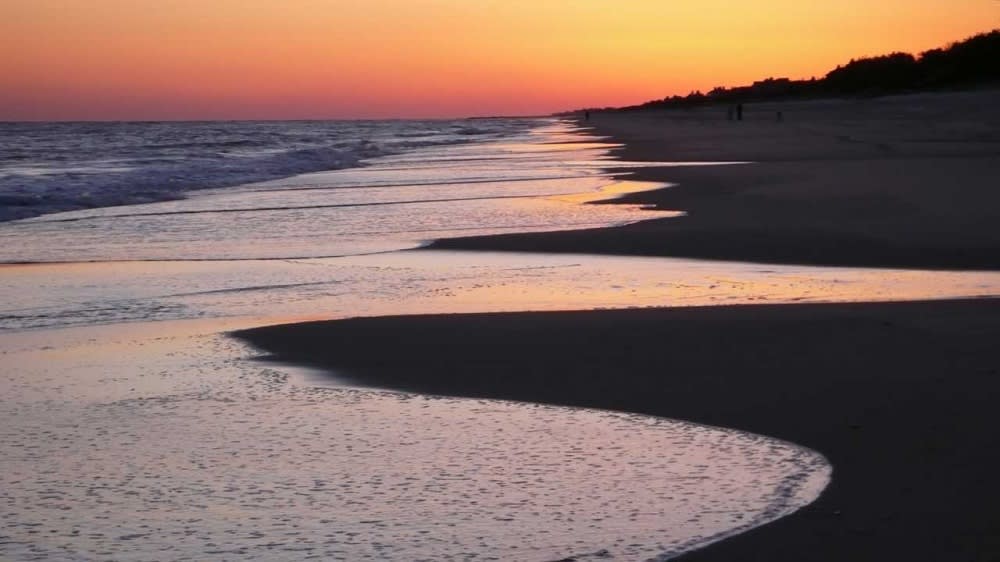 Egypt Beach, Image courtesy of Mill House Inn
Egypt Beach is also right next to Maidstone Golf Club, ranked 52nd on Golf Digest's 100 greatest golf courses of 2023. It's one of the oldest and most storied courses in the country and one that any golf lover simply owes it to themselves to try. Being so close to this course shows both the convenience and quality of the Hamptons' beaches. They're so close to so many other activities, and the fact that they're so close to country clubs means that they're always well-kept.
Napeague Beach
This beach is a little further up the island from East Hampton and is perfect for anyone who wants to get their fix of exploring nature. It's right next to Napeague State Park, an "undeveloped green space and bird conservation area" flanked by the ocean on either side. The beach is similarly undeveloped, like Egypt Beach, but it is wide, sandy, and full of tall grass. It's a hidden gem near the tip of Long Island suited for the amateur photographer or anyone who likes to smell the ocean's salty air as they take a scenic walk.
Ponquogue Beach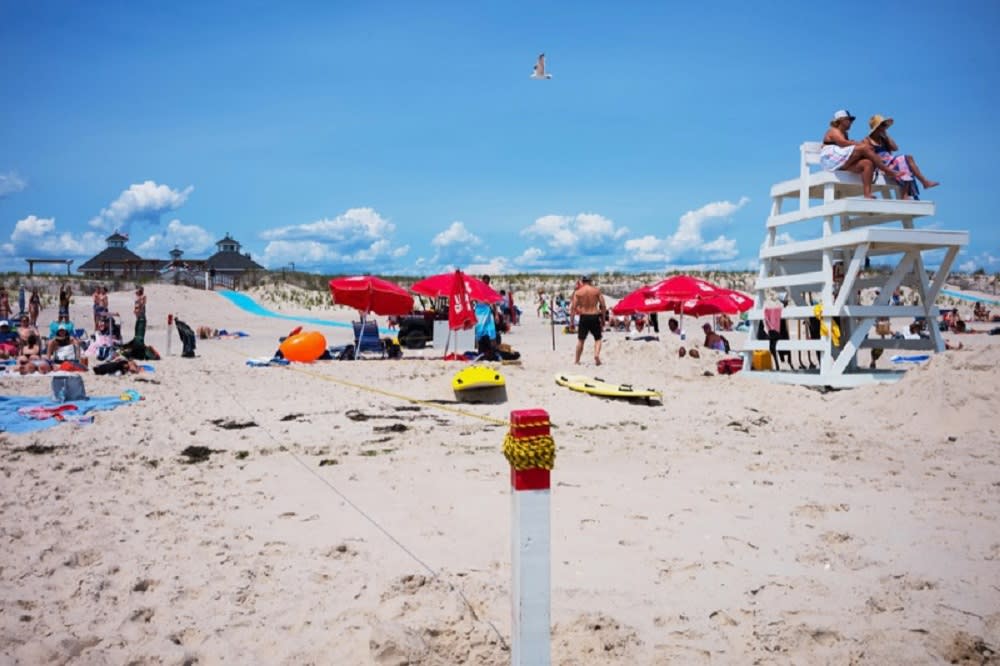 Image courtesy of Lori Hawkins
A bit further south in Southampton but still just a short drive from either Sag Harbor or East Hampton,
Ponquogue Beach
is on the south side of the island and is a popular spot among tourists because it's such a great place to spend a day at the beach. Ponquogue has concessions, restrooms, and a pier. It's also right across the Ponquogue bridge from Hampton Bays, with plenty of dining options.
Kirk Park Beach
At the near tip of Long Island is
Kirk Park Beach
. The beach has numerous amenities, including shower facilities. It has the ocean to its south, and right across the street to its north is Fort Pond. It's also a short walk from "The Plaza" in Montauk, a walkable area with many restaurants. Kirk Park Beach is a great place to stop during a day trip to the
Montauk Lighthouse Museum
. At the very end of Long Island, this lighthouse faces the vast Atlantic and is a must-see if you're staying in the area for a long time or looking to buy Hampton homes for sale.
Buying East Hampton vacation homes
If you're ready to start buying East Hampton vacation homes, then contact a
knowledgeable realtor
like Mala Sander. Mala Sander Realty will be able to help you find the beach house of your dreams in one of the most valuable real estate markets in the country. Inventory is limited, so the right realtor will give you the edge you need to find the right East Hampton vacation home. The real estate value in the area is rapidly increasing, and it shows no signs of slowing. East Hampton is a great investment opportunity in an equally great area. Being so close to these beaches sustains the value of East Hampton vacation homes and makes them a great place to live permanently or visit on vacation.
Contact Mala Sander + Team today
.