Situated on the South Shore of Long Island, East Hampton is where the affluent vacation to escape the hustle and bustle of life. It's a suburban area, but it has everything holidayers need for an enjoyable weekend away from the city.

And while there are plenty of places to see and be seen in East Hampton, there are also plenty of spots that only locals know about—places where you can get away from it all. If you're visiting East Hampton for the first or the 100th time, here are some insider tips to ensure your trip is an unforgettable experience.
Places to dine

Regarding dining out in East Hampton, there's no shortage of options. Vacationers will find everything from casual cafés to upscale Michelin-starred restaurants.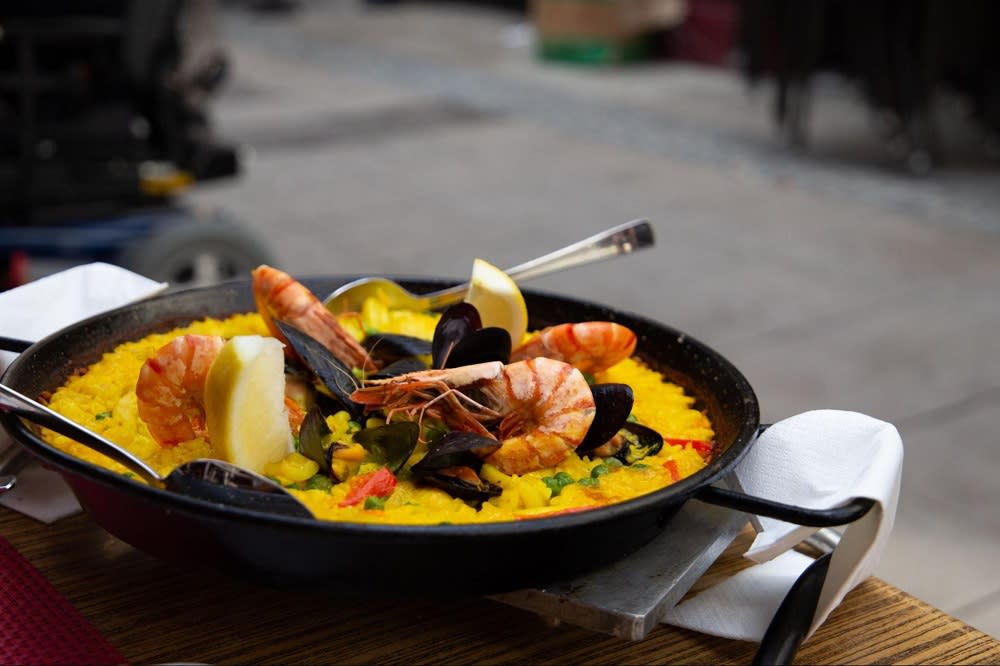 Si Si, or "yes yes" in Spanish and Italian, is a highly rated dining experience that immerses guests in the coastal flavors of the Mediterranean. Si Si's menu includes classics and modern dishes inspired by Greek, Levantine, and Italian cuisine. Guests can enjoy Golden Hour, a chic happy hour, inside the upscale dining area with a perfect glass of world-class wine. A true crowd favorite is admiring the East Hampton sunset from the restaurant's waterfront marina.

With one of the strictest entry policies and most extended wait times for reservations in the Hamptons, still, locals laud Le Bilboquet. This cosmopolitan French-inspired bistro initially opened on Manhattan's Upper East Side but now serves global glamour and delectable dishes to all its East Hampton visitors. People come here to enjoy alluring cocktails, thrilling energy, and fond memories with some of their favorite people. Le Bilboquet continues to be a local favorite raising the bar for other East Hampton restaurants yearly.
Places to stay

When planning your trip to East Hampton, there are a few things to consider: what kind of weather will you be experiencing? Is there any special event happening in town that weekend? Do you have pets or children with you? All these things can affect where and how long you plan to stay in town. There are many places to stay in East Hampton, but there are

East Hampton Art House Bed and Breakfast is a luxurious four-star villa-style bed and breakfast located in the center of Springs, the artist community of East Hampton. The inn boasts private access to well-maintained Clearwater Bay and a 66-foot indoor swimming pool and sauna, so guests can enjoy all the amenities of home without leaving the property. Guests can access concierge services to enjoy top-notch dining experiences at local restaurants and events. The inn has beautifully updated rooms that include complimentary Wi-Fi and cable TV. Rooms also come equipped with air conditioning and heating units and comfortable beds with quality linens for a restful sleep.

The Huntting Inn is a beautiful, historic oceanfront landmark that has been a part of the East Hampton landscape since 1878. This serene country retreat on Main Street offers a comfortable 'at-home' aura. It is home to the renowned upscale steakhouse, The Palm, where vacationers can spot celebrities, socialites, and notable politicians. It's also conveniently located near Wiborg Beach and only a mile from Egypt Beach.
Places to relax

East Hampton is a beautiful place to visit, and we want you to have the best time possible during your stay. You'll want to make sure you're taking the time to relax. Luckily, there are plenty of places to do just that.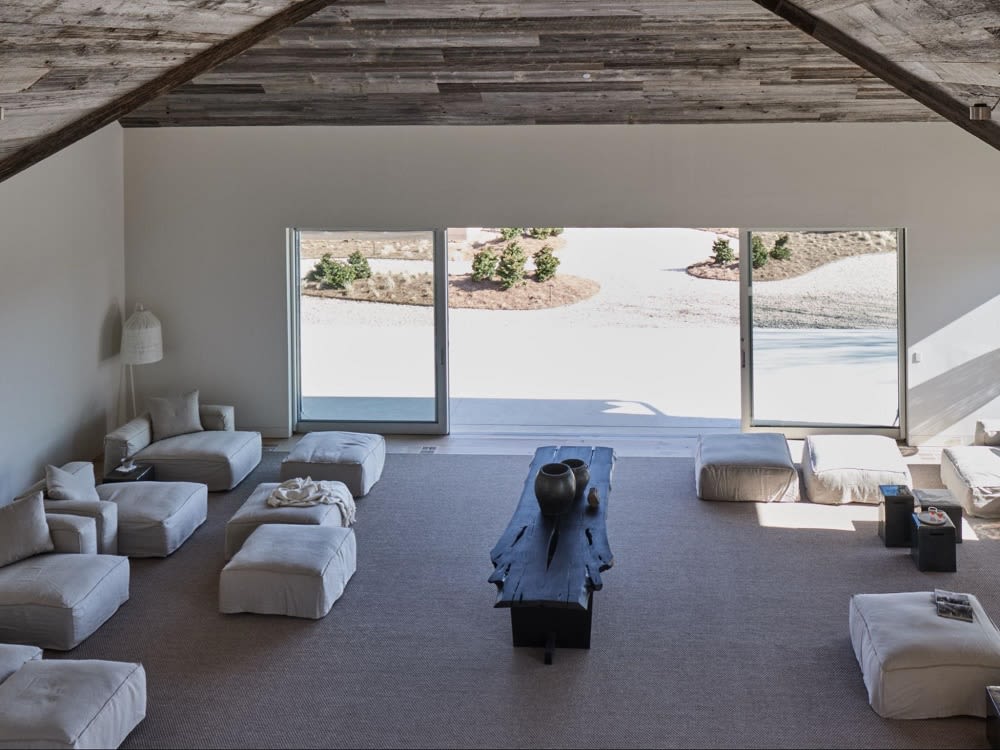 Photo courtesy of Shou Sugi Ban House

When visitors enter the Shou Sugi Ban House, they enter a world of serenity and renewal. Nestled on over three acres of lush greenery, this luxury spa is the only comprehensive wellness retreat in the Hamptons. It's where luxury meets nature and healing arts meet personal fitness and nutrition experiences. The Shou Sugi Ban House was named the best destination spa in the nation in 2019 for its commitment to sustainability, openness, and collaboration. The hotel is inspired by Japanese principles of simplicity and connection with nature; it aims to help guests reconnect to the simplicity of life and the beauty of the natural world. Towering evergreen trees and thriving foliage will surround guests as they enjoy their stay at this private sanctuary.

Two Mile Hollow Beach is the quintessential East Hampton beach. Located at Two Mile Hollow Road, it's about a mile from the center of town. This five-star beach has gently rolling waves and soft sand, perfect for families or solo visits. It is open from Memorial Day to Labor Day and has lifeguards on duty daily from 10 am to 5 pm. Pack your lunch, chairs, and umbrellas, as no vendors are on this stretch of shoreline. The town of East Hampton has strict rules regarding alcohol consumption at public beaches: no glass bottles or cans are allowed. So leave your adult beverage at home and enjoy the clean, safe fun of Two Mile Hollow Beach.
Places to shop

The East Hampton shopping scene is awe-inspiring, from quaint boutiques on Main Street to sprawling department stores in the malls. This village getaway has everything, including designer handbags, that perfect pair of sunglasses, and stylish clothing and footwear.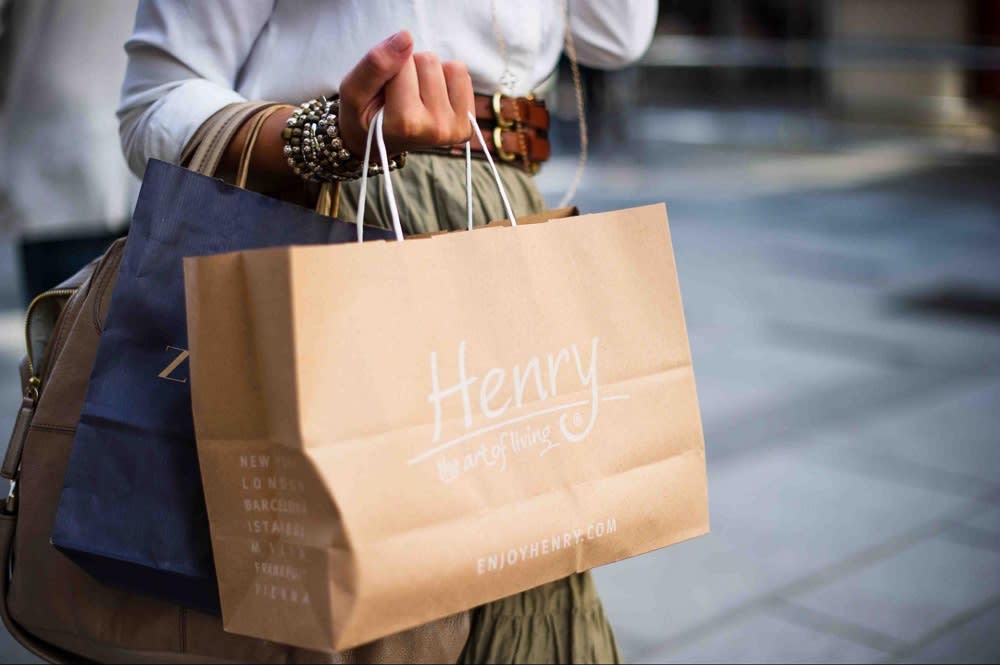 Alice + Olivia has been a local favorite for years. Their mix of flirty and sophisticated designer clothing, shoes, and handbags for women is one of a kind. The vintage-inspired fabrics and prints flatter all body types and are sure to become your new favorites. Whether you're looking for options for everyday wear or something special for an occasion, Alice + Olivia has you covered. Fans include Gigi Hadid, Gwyneth Paltrow, and even Beyonce—and you'll become a fan, too, once you see why this is an East Hampton favorite among locals and vacationers alike.
Bonne Nuit

Bonne Nuit is a family-owned business specializing in luxury women's sleepwear and European clothing for children and babies. Bonne Nuit is open year-round at 55 Main Street in East Hampton, so you can stop by anytime to browse their extensive selection of one-of-a-kind, hand-selected, timeless merchandise. If you're looking for something truly luxurious, pay special attention to their rich details and style. They pay great attention to these elements because they know that these details make all the difference when dressing well.
Places to party

Whether you're looking for a swanky bar or an exhilarating nightclub, there are plenty of places to keep the party going. East Hampton is a prime location for the nightlife scene. In fact, the town sees some of the biggest celebrities in the world come through every year for their summer vacation.

Bar None is the place to visit if you're looking for a chic, intimate spot for wine and small plates. The wine list is extensive, and the seafood is locally sourced. Seafood towers are the main attraction here, though. They're huge, so you might want to split one with your friends or family. The upper patio has twinkling paper chandeliers and a fine dining area, while the lower terrace has a more casual vibe with string lights and comfortable chairs. If you're looking for something more lively, this is a great place to catch up with friends over post-work drinks or dinner.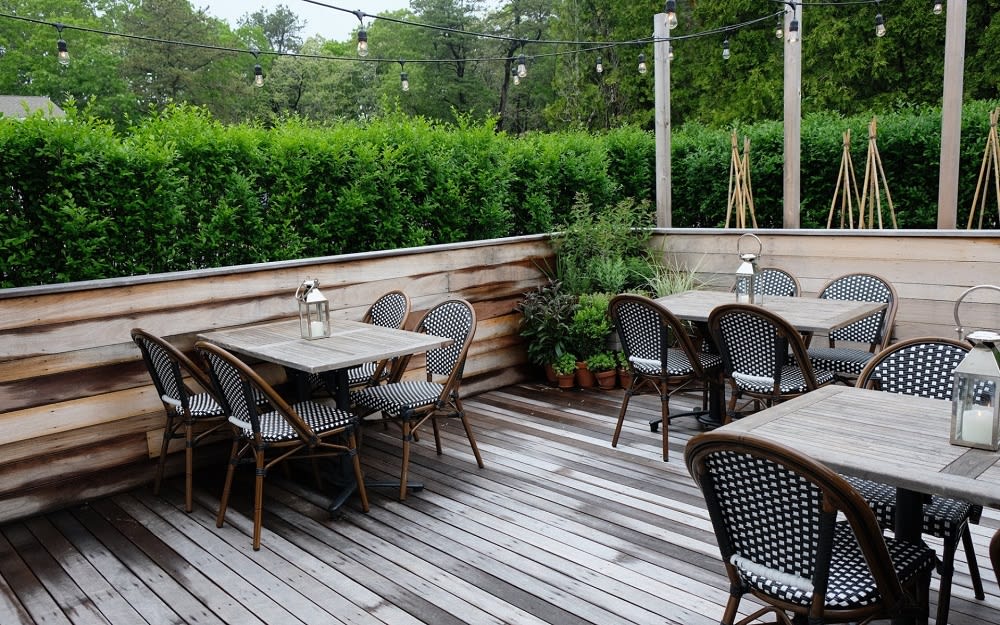 Photo courtesy of Highway Restaurant & Bar

Located off the Montauk Highway, Highway Restaurant & Bar is a quintessential neighborhood restaurant. Guests feel at home as soon as they walk in. The place has a warm and inviting atmosphere. The chic decor, which includes a sleek bar area and a spacious dining room, is accented by soft lighting and cozy booths. The well-crafted menu of New American classics and experimental dishes is sure to please any palate, with delicious nightly specials like Chicken Pot Pie on Mondays and Thai options on Thursdays, so the choices never get boring. Fresh, organic ingredients are used in every dish, including all sauces, dressings, stocks, and soups. Enjoy lively cocktails and beer on tap while you wait for your table, or just hang out at the bar with friends.

It's no secret that East Hampton is a great vacation destination. With its world-famous beaches, beautiful homes, and charming Main Street, what's not to love?
If you're looking for your next getaway or are just interested in learning more about the area, this guide should give you some ideas about what to do when visiting East Hampton. If you're still unsure where to stay or what to do while you're there, Mala Sander can help.
Mala Sander's team
specializes in East Hampton beach house rentals. Please
contact them today
for more information on their services and how they can help you find an East Hampton vacation home.