Though primarily known as a summer destination, the Hamptons are subject to enduring winters that often see temperatures below freezing. Those with their own Hamptons beach house know how cold it can get that close to the water. Winter months bring their own share of challenges to homeowners across the northeast, from slick driveways to frozen pipes. It's important to care properly for your home so that it isn't damaged during the colder months. Whether you own a property or you're looking for a Hamptons beach house for sale, make sure you know what goes into maintaining the space throughout the winter. To get started, read through these nine comprehensive tips.
1. Check your pipes
Frozen pipes will keep water from flowing through your faucets, but, what's more, they can also burst, sending water flooding through your roof, walls, or onto the floor. Save yourself a massive headache and quite a few repair bills by checking your pipes before the winter rolls around.
Insulating your pipes
is one great way of making sure they don't freeze. It can also help to keep a slow drip of water running in a few of your faucets when the temperature drops below freezing. Or, you can keep cabinet doors propped open slightly to allow some of the warmer air in.
2. Put in an emergency release
An additional measure to take to protect your pipes includes installing
emergency pressure release valves
. These valves protect pipes from bursting or exploding during the winter. If the pressure within your pipes reaches a certain preset level, the valves will open and let out some of the fluid to release and reduce it. If they're carefully designed and expertly installed, these valves can keep you from facing additional repair fees.
3. Clear your gutters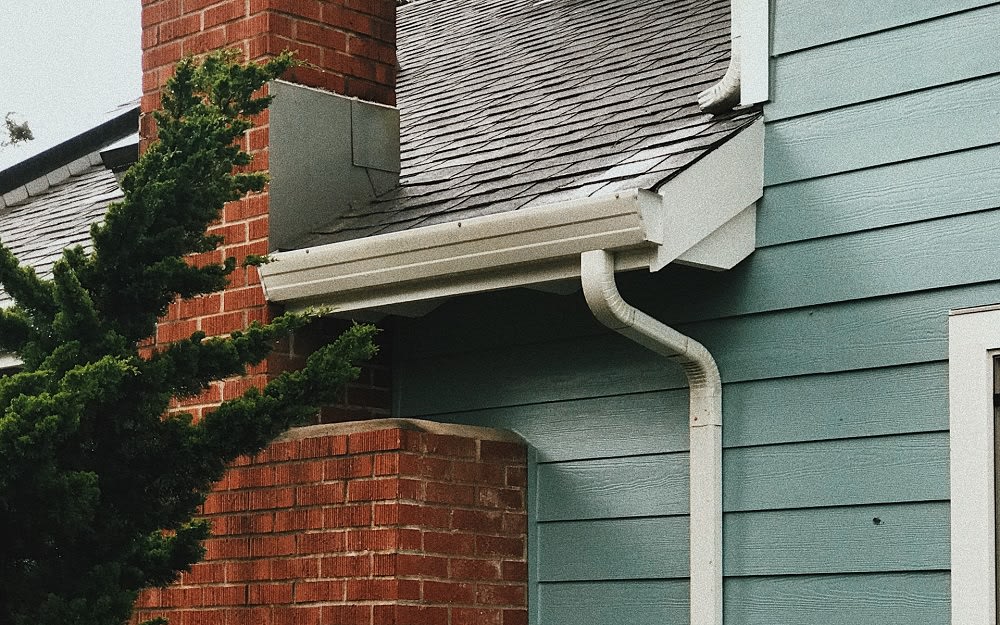 If you own a Hamptons beach house, you know that your gutters can often fill with leaves, sand, and other debris. You never want to leave your gutters clogged because it can cause water to flood in the wrong places, damaging your roof or your siding. In the winter, the collected water and debris can freeze, creating an ice dam that only exacerbates the problem. When the weather warms slightly, or it snows, more water will collect in your gutter and freeze. Protect your gutters by installing gutter guards and clearing them out regularly.
4. Inspect windows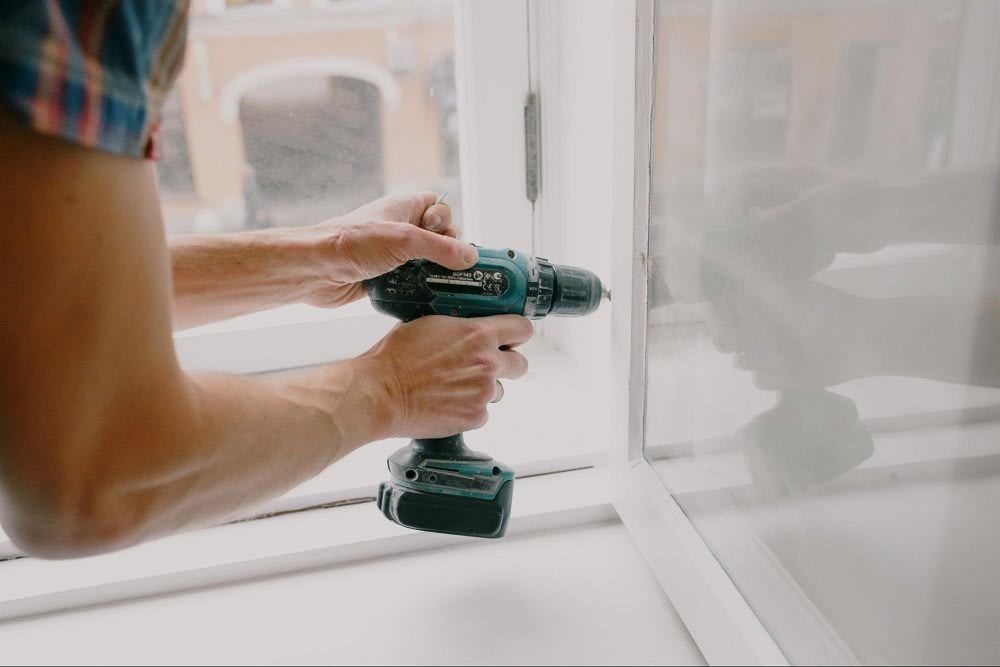 If you're investing in a Hamptons beach house for sale right before the winter season, make sure you inspect the home's windows and doors. Look for any signs of damage to the sealing or the lining. You may also want to inspect areas around air conditioning ducts or heaters. There's nothing worse than waking up in a freezing cold house because you have a crack in a window seal. Plus, letting the cool air in accidentally will drive up your heating costs. So if you spot any places where cold air from outside could seep in, make sure you caulk and seal them.
5. Install door sweeps or strips

If you don't want to use caulk, you can always install door sweeps or weather strips to seal any small openings. These are often fairly discrete and can work wonders in keeping out the sharp breezes that roll in from off the water. Weather strips, usually made from foam or rubber, can be put around the edges of door and window frames to provide extra sealing. If you have entrances with gaps between the floor and the bottom of the door, door sweeps are an easy fix. Small investments like these can pay dividends throughout those long Hamptons winters.
6. Have the fireplaces cleaned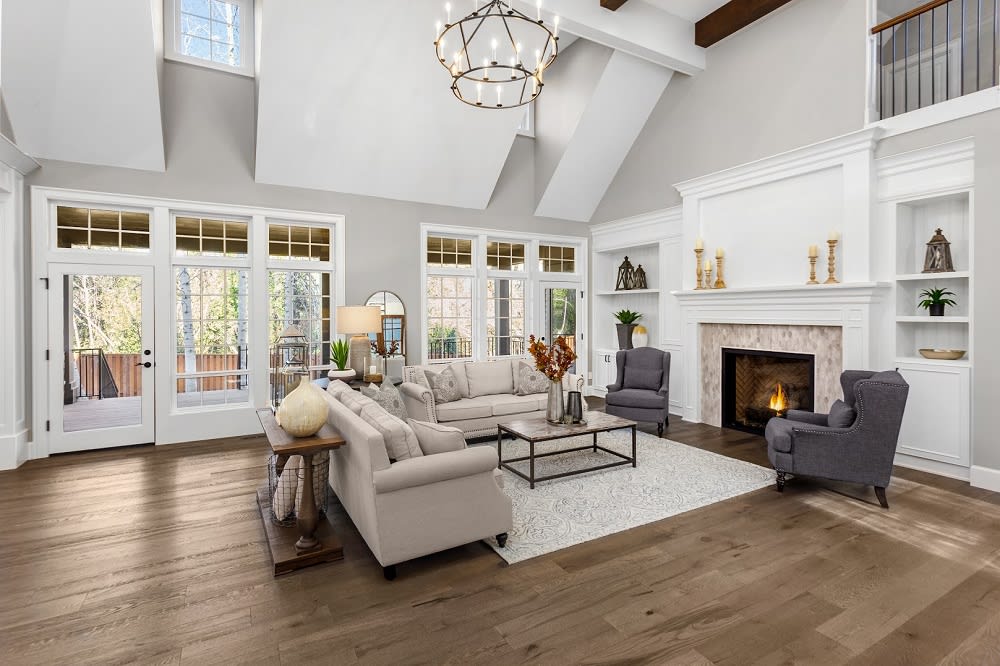 Few things beat a warm fireplace on a cold winter's night, but things can quickly turn sour if your Hamptons beach house chimney isn't kept clean. The buildup of soot and ash can contribute to clogs, trapping smoke in the chimney and pushing it back into the house. In the worst-case scenarios, clogged chimneys have the potential to cause house fires. Hire a local chimney cleaning company to make sure your chimney is clear and winter-ready. The last thing you want to worry about when it's cold is whether you can use your chimney safely.
7. Add handrails to walkways
It's a wise idea to add sturdy handrails to your home's walkways, driveway, and steps. With cold, wet winters, the Hamptons are no stranger to icy conditions. Installing a few safety measures like handrails can ensure you and your loved ones don't fall victim to any unnecessary slips or falls. According to the CDC,
nearly one million Americans
are injured every winter from slipping on ice. Keep yourself and your family safe by winterizing your home with a few additional railings.
8. Make sure your heating system works

Though your heating system may seem like it's in perfect shape, if you haven't used it for a while, you'll want to have it inspected to be sure. Have a professional come to your home to look over your system and test it for any issues. The last thing you want is to feel the temperature plummet and realize you can't heat your home.
9. Trim dead branches

Dead branches can break under a build-up of ice and snow. When that happens, your home or property can sustain damage. Try to have the trees on your property trimmed before the first snowfall to avoid these kinds of situations. If you're unsure of what needs to get done to properly winterize your property, reach out to a professional Hamptons landscaping team.
Find Hamptons houses for sale
The Hamptons are a beautiful place to call home all through the year. Preparing your home with these winterizing tips will ensure you and your family stay safe throughout the season. If you're looking for a Hamptons beach house for sale, partner with real estate agent
Mala Sander
who can help you find the property of your dreams.