The Hamptons is the ideal summer destination, and Bridgehampton is one of its most popular hamlets. With its idyllic beaches and charming waterfront houses, it's no wonder that Bridgehampton homes are some of the most sought-after on the market in New York.

But if you want to sell your home in this high-end market successfully, you need to do more than list it and hope the offers appear. You need to prepare your luxury property and stage it. Staging is the process of making your home look more attractive to potential buyers by highlighting its best features.

Staging your Bridgehampton home is a great way to maximize its value, and it's not as hard as you might think. In fact, there are plenty of ways to stage your home—from the affordable and accessible to the more expensive but still effective.

If you want to know how to stage your Bridgehampton home so that it sells profitably successfully, continue reading!
Deep clean

Before staging, you want to give your home a thorough cleaning. This means scrubbing all floors, dusting every surface, and cleaning every corner of your house. A deep cleaning will take time, but the payoff is worth it. If you can't finish the deep cleaning on your own, hire professionals. They'll get the job done right so you can focus on the most important thing – selling your home!
Store additional possessions

If you have extra possessions, such as furniture or other items, you need to hide these items before staging your home. Doing so will allow buyers to envision themselves living in an open and spacious environment. But this doesn't mean you should get rid of your belongings permanently! If you have additional items in your space, consider storing them in a garage or storage unit. The goal is to keep miscellaneous items out of sight to keep the focus on your beautiful home.
Keep decor simple

When you're staging a home for sale, keeping things simple is the key to success. A simple design can be timeless and classic. It will make your home feel like a blank canvas for prospective buyers to project their own vision. It also helps create an atmosphere of calm and serenity that will set the mood for a successful sale.

Stick with neutral colors like black, white, ivory, and beige and natural wood finishes like oak or mahogany. Then add pops of color through art or accessories for an optional flair. But keep these accents to a minimum, so the area doesn't feel overcrowded or cluttered.
Update fixtures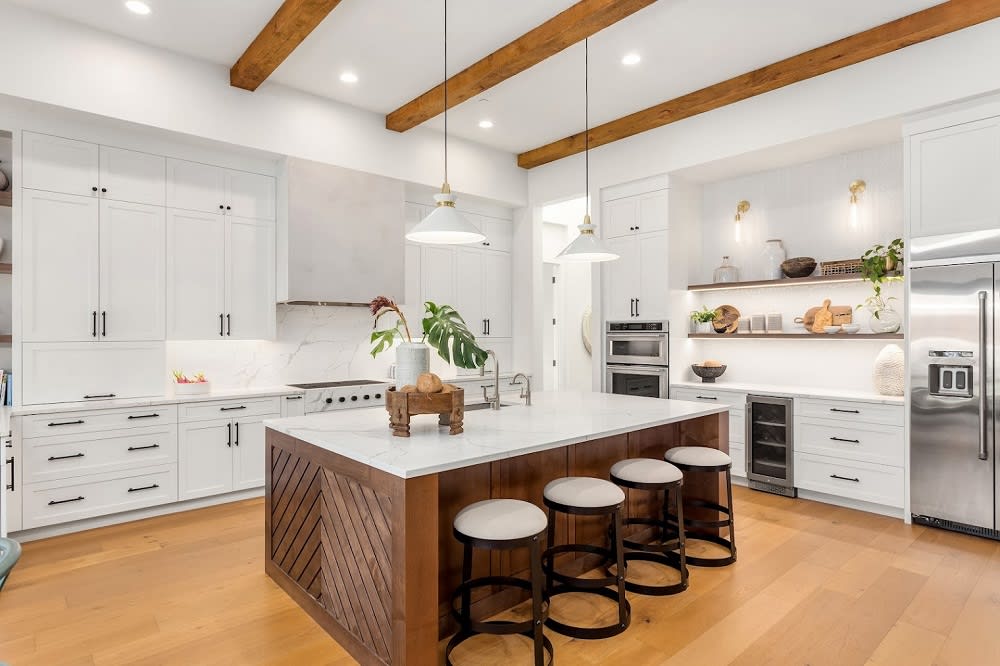 Fixtures are an essential part of the home staging process because they can help create an impression of luxury and high-quality living for potential buyers. You can start by replacing older light fixtures with modern styles. You can also replace old hardware, such as drawer and cabinet handles, with ones that match the style of the room. The bathroom is a great place to upgrade shower heads, lighting, and faucets to give the space a more contemporary, luxurious feel.
Clear pathways

If you can't get around easily in your home, how can you expect anything different for potential buyers? You don't want prospects stepping on toys and tripping over clutter.

If these items are located in major pathways in your home, take the time to clear them away. Also, clear off countertops and tables so that nothing obstructs buyers' sight lines when they walk through the kitchen or dining room.

There should be plenty of room for potential buyers to walk around your home without having to crouch over or step on anything. This will help visitors truly understand the lifestyle they could have if they bought your property, which will help them decide whether or not the property is worth their time and money.
Put away personal items

One of the most common mistakes people make when staging their home is to leave personal items around, such as family photos or other things that could make the house feel more like a residence than a potential investment. While it's vital to make home tours feel comfortable, you need to remember that you aren't showing your home as yours anymore. It's going to become someone else's home soon. Storing away sentimental items can help you stage your home successfully because it helps create an environment where potential buyers will feel like they could actually live.
Freshen up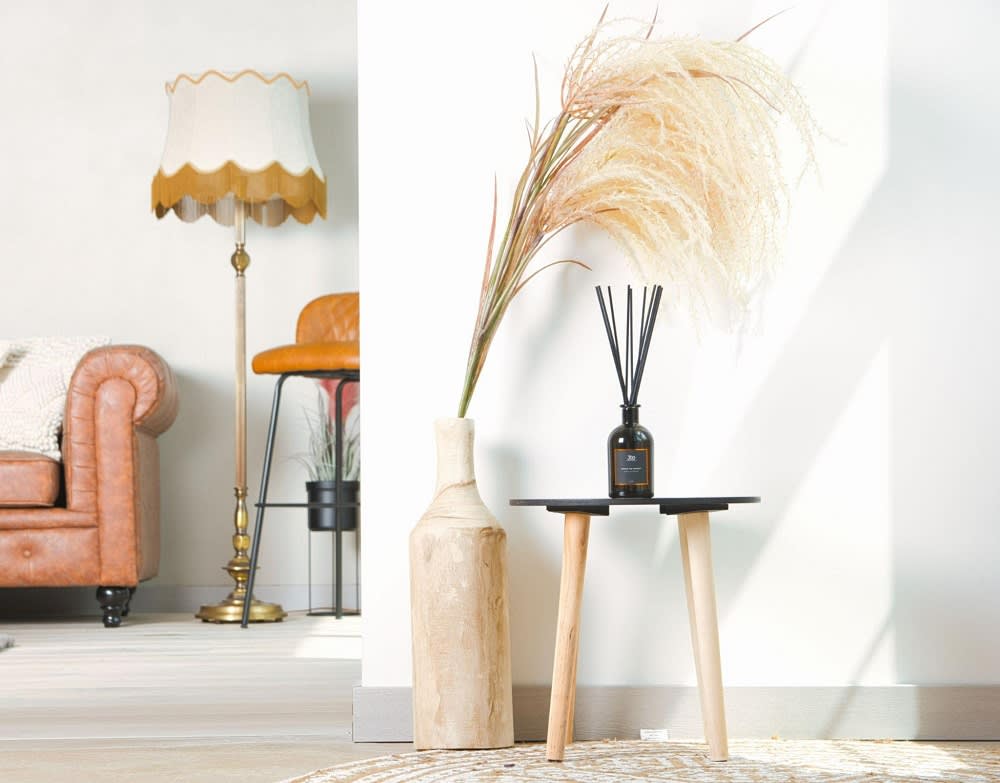 Odors can come from anywhere—from pets and pests to people. They can significantly affect how buyers perceive the smell of your home. This is especially true if they are on the fence about buying it.

Freshening up your home can be one of the best investments you make when it comes to staging your Bridgehampton house for sale.

Consider investing in quality home fragrances that help mask lingering scents but don't go overboard. If your house smells like a perfume factory, it will probably be a turnoff for potential buyers. Instead, opt for subtle scents that won't overwhelm the senses or distract from the beautiful features of the room itself.

And don't forget about the ventilation! Open windows and use fans when possible so that fresh air can circulate throughout the home,
Clean or replace appliances

Buyers want to see appliances in good shape and ready to go, so they can picture themselves using them daily. You can use this as an opportunity to update your kitchen and make it look brand new. If your appliances are in good shape, cleaning them will make them look like they're brand new again. However, if they are old and outdated, consider replacing them with sleek new ones that match the color scheme of your kitchen. This can be an expensive project, so only do this if it's within budget! But it's worth it if it means getting the most out of your sale price.
Define the rooms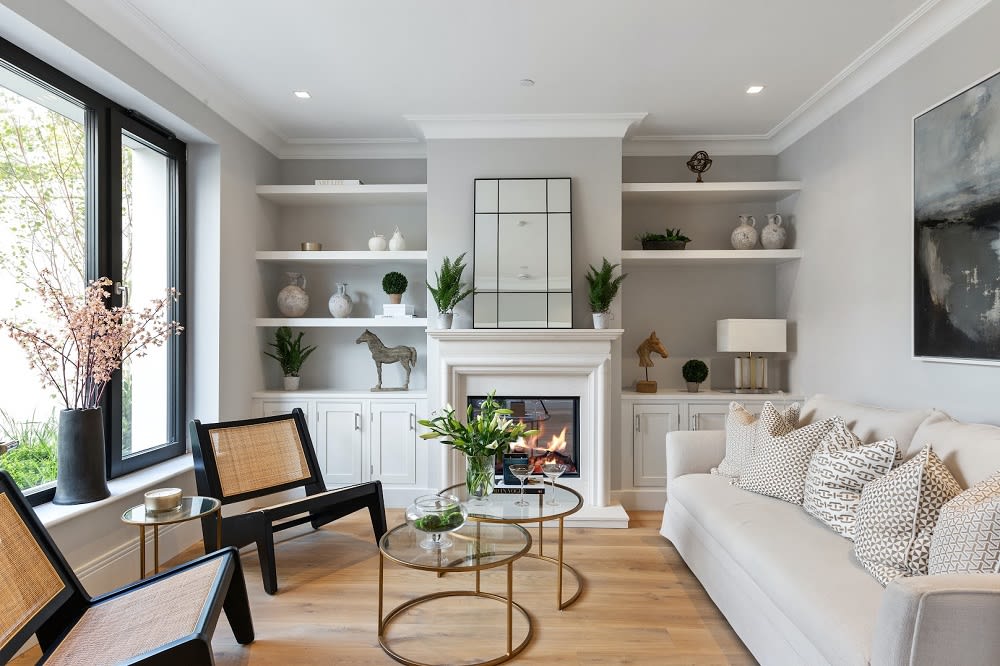 Defining the purpose of each room is a crucial part of staging a home for sale. This way, you can use furniture and decor items that reflect the room's intended use and attract potential buyers looking for homes with those features. It's essential to keep in mind that you're trying to sell the house, not just make it look nice.

This may seem an obvious tip, but sellers should be hard-pressed not to forget. Many people just look at their homes and decide what rooms are "living areas" and what rooms are "bedrooms." They don't think about the purpose of each room or if it should be used for a different purpose. Rooms should reflect what buyers want in terms of functionality and style.

But when you take time to really think about what happens in each room, you can get creative and make your home more marketable. You can also use this information to help determine how much furniture you need and which types of furniture will work best in certain rooms.
Upgrade the exterior

The exterior of your home, also known as your 'curb appeal,' is the first impression buyers will have. It needs to be as attractive as possible to entice them to tour the inside. Here are some ways you can make your home's exterior more attractive:

Put in new landscaping around the front door and windows. Choose colorful plants that will last all season long without needing much maintenance (like roses).

Update any outdoor lighting fixtures that are rusty or broken by replacing them with new ones that match your home's decor.

Paint or stain woodwork or siding to match the color of your house exterior, so it blends in seamlessly with the rest of the structure.

The exterior of your home can reveal more than just its paint job. It can also indicate the condition of the interior of your property. For example, if you have an old front door that looks drafty and damaged, this could be indicative of an improperly insulated home. Similarly, suppose there are cracks in the driveway or walkways leading up to your house. In that case, this could be another sign that the foundation has not been adequately maintained over time.

You've worked hard to get your home ready for the market. Now it's time to list and sell it, meaning you need to stage it. Staging is a delicate art, but with these ten foolproof tips, you'll be able to stage your Bridgehampton home in no time.
However, the first step is always the same: hire a professional real estate agent who knows their market and clients. If you're looking for
luxury Hamptons rentals
or selling your Hamptons beach house,
Mala Sanders
can help. She has access to the most
exclusive properties
in town and insider knowledge of what makes a Hamptons home perfect for vacationers and permanent residents.